Axel Herman HÄGG

1835–1921, Sweden/England
Also known as: AH, Haig, Axel Herman
Birth
1835, 10/11, Sweden
Axel Herman Hägg worked as an architect, began painting in watercolor and finally went over to the etching. His technique was bold with strong contrasts. He made architectural motifs, as picturesque idylls of small English towns or sections of the great cathedrals. He was a teacher of Anders Zorn.
Source: Art Signature Dictionary
Axel Herman Hägg arbetade som arkitekt, började sedan måla i akvarell och övergick slutligen till etsning, inom vilken konstgren han snart vann anseende. Särskilt behandlade han arkitektoniska motiv, som pittoreska idyller från små engelska städer eller partier från de stora katedralerna. Hans teknik var djärv med kraftiga kontraster. Han var lärare till Anders Zorn.
Source: Art Signature Dictionary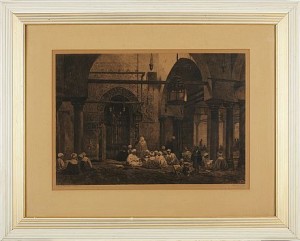 Arab Students Cairo
(1890)
Price SEK 1,000 (€116)
Estimated SEK 1,500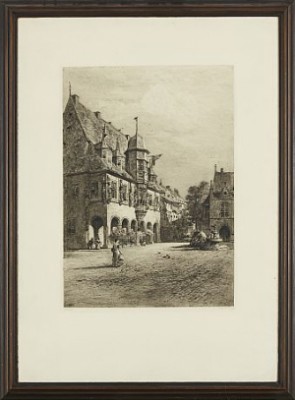 Stadsbildfrån Goslar
Price SEK 800 (€93)
Estimated SEK 1,000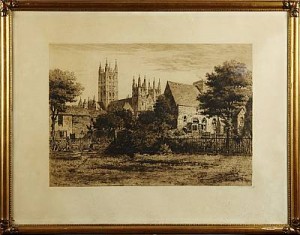 Price SEK 700 (€77)
Estimated SEK 1,000
Uppsalamotiv (2 St)
Price SEK 1,000 (€98)
Estimated SEK 500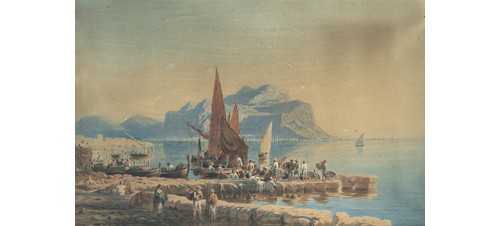 Italienskt Hamnmotiv Från Palermo
(1876)
Price SEK 23,000 (€2,091)
Estimated SEK 6,000–8,000