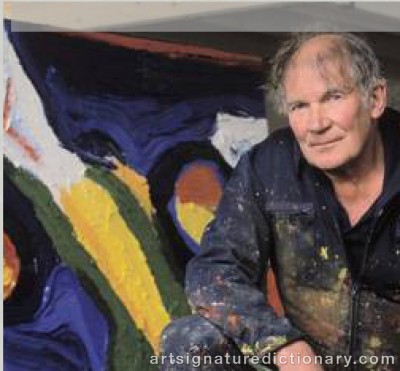 Bengt LINDSTRÖM
1925–2008, Sweden
Name
Bengt, Karl Erik LINDSTRÖM
Lived & Active In
Paris, France / Kvissleby, Sweden
Bengt Lindström was born on September 3rd, 1925 in Storsjökapell, a small isolated village in the Swedish province of Norrland. The young child thus grew up in that vast, mythical and harsh expanse of mounts, glistening lakes and endless forests known as Lapland. His father was a primary school teacher who was fond of Lapps and who showed great interest in their ethnic group and culture. The child was only three days old when Lapp King Kroik, his godfather, administered the Baptism of the Earth, where the child is conveyed between two roots of a tree to grant him protection from the Gods. Lapps as well as local lumberjacks would occasionally abandon their silent ways to tell him and reveal the tales, legends and mysteries of the Great White North.

1935-1940: He left Storsjökapell and headed to Härnösand, where he wrote short science-fiction novellas, became a renowned athlete and began to paint.

1944-1945: After graduating from high school, he joined the Isaac Grünewald Art School in Stockholm, Sweden. A former Matisse pupil, Grünewald became his protector and professor. Lindström went on to study drawing with Aksel Jörgensen at the Copenhagen Fine Arts School in Denmark.

1946 : He left for the United States and stayed in Chicago with his aunt, journalist Edith Petersson-Dumas. For a year, he followed courses at the Chicago Art Institute, where Joan Mitchell, among others, was also studying. He realized his first two lithographs, Meditation and Le Modèle Etendu (The Stretched Model).

1947-1949: He arrived in Paris, moving into a small room he rented from André Gide's niece. He signed up at the Fernand Léger workshop, and then at the André Lhote Academy. He travelled to Italy, where he visited Florence and Assisi, developing a deep fascination for Giotto and Cimabue.

1950-1952: He was granted a scholarship by Swedish magazine Aftontidningen, which helped him move into a workshop in Arcueil, France. He settled for two years in the South of France near Saint-Tropez, where he met philosopher Jean Grenier, who had taught Camus, and who became his friend. He began working on mosaics.

1953-1960: He returned to Paris, once again taking up lithography and engraving, which holds a vital position in his work. He moved into a workshop in Rueil-Malmaison. This was the start of his collaboration with the Rive Gauche Gallery in Paris. He began to see Michaux, Delvaux, Dubuffet and Magritte regularly, and especially Asger Jorn who became a very close friend.

1961-1967: London Tooth & Sons Gallery Director M. Cochrane purchased a large number of his works. He left the workshop in Rueil-Malmaison to settle in Savigny-sur-Orge, France. He began taking to figurative art with Masks, Gods and Monsters. He exhibited with the Nouvelle Figuration Group at the Mathias Feld Gallery. He also began working with the Ariel Gallery in Paris.

1968-1969: Lindström completed a series of 10 lithographs about Scandinavian mythology. He also completed a series of drypoint works. An association with the Protée Gallery II in Toulouse, France, led to exhibitions at the Protée II Gallery in Paris starting in 1984.

1970-1971: He executed a large mural painting (unfortunately later fragmented and dispersed at a public auction in 1988) for the restaurant at the Grand Hotel in Härnösand, Sweden. He also made two large frescoes for the Nacksta-Sundsvall covered market in Sweden, which were moved as a protective measure in 2001; one was taken to Midlanda airport, the other to a college in Sundsvall.

1972 Saw the start of a friendship with Bram Van Velde and Max-Pol Fouchet; the latter wrote a splendid epic poem, Heracles, to be staged using backdrops and costumes designed by Bengt Lindström. An album Heracles of engravings illustrating the poem was published in 1977.

1973-1974: He took to sharing his working time between the workshop in Savigny-sur-Orge and the one in Sundsvall. He began a collaboration that was to last several years with the ABCD Gallery in Paris, which provided exclusive publication for his engravings and strong ink work. Pierre Alechinsky came that summer to work in the Sundsvall workshop. He wrote the foreword for a few of Lindström's catalogues.

1975-1976: Les Hommes du Nord (Men of the North) was the first of the major tapestries. He published a boxed set album, Eddan, Eddan, Eddan, illustrating Scandinavian mythology. Together with Jacques Putman, he completed two editions of bronze sculptures, Les Enfants Sauvages (The Wild Children).

1979-1982: He worked on glass, making thirty dishes and goblets for renowned Swedish glassmaker Kosta Boda. He painted a car for Volvo, Sweden's leading car manufacturer. Then, close to his birthplace, he painted gigantic tarpaulins over forty metres high, covering the slopes of the neighbouring Våladalen Mountain, as a protest against the building of a dam. This action caused a sensation and provoked fierce reactions. The tarpaulins were unfortunately destroyed in a fire. He realized one other fresco in Våladalen. He realized one other fresco in Våladalen. He also created small painted papier mâché sculptures, Têtes (Heads), as well as some gold and silver jewellery.

1983 : He exhibited seven monumental 3x2.5m works at the Art and History Museum in Stockholm: Les Grands Dieux Ase (The Great Aesir Gods), depicting the gods from Scandinavian mythology: Thor, Odin, Frej, Balder, Ymer, Loki and Unknown God, as well as acrylic paintings about the Valkyries. Les Grands Dieux was ultimately exhibited in a purpose-built chapel adjoining the Midlanda Contemporary Arts Centre in 1996. He completed Thor's Hammer, a monumental sculpture (the car he painted for Volvo in 1980 had featured the hammer, held by the god's gigantic hand). The sculpture was displayed in the port of Sundsvall until 1990, when it was moved to a park in Östersund, Sweden.

1985 : He lived in the Alicante region, where Spanish friends found him a new workshop. While there he completed Novelda, an album of lithographs featuring poems by Spanish poet Paco Pastor. He spent that summer preparing the scenography for Shakespeare's (his favourite author) King Lear for the Stockholm Opera, but the work never opened due to a union dispute.

1988-1990: He exhibited during the Seoul Olympics in Korea. He completed a new mural, 5mx5m, for the Västeras Science Institute in Sweden. He then started working with the San Carlo Gallery in Milan, Italy, which coordinated all of the Italian events. Major exhibitions and retrospectives were held in Italy, Belgium, Luxembourg, Germany and Spain. He created two boxed set albums, containing series of 10 aquatints, Monde Autre et Chamanes (Otherworldliness and Shamans), featuring poems by Michel Perrin.

1991-1993: He went back to working in black and white, completing some very-large-format works. In Murano, in association with the San Carlo Gallery, he created Grands Verres (Large Glasses), a series of large vases and sculptures made of crystal. He painted Kåtan Mimi, an 8x9m Lapp tent, for the town of Arjeplog in Swedish Lapland, intended to host exhibitions.

1994 : He completed a couple of 2m-high painted polyester sculptures, Lui et Elle (Him and Her). He then made a new series of crystal glasses and sculptures in Murano, Italy. He completed Présence (Presence), a new 3.5x2.7m tapestry for the municipality of Timrå, Sweden. He started on the Grands Initiés (Great Insiders) series, all large format and mixed black and white techniques. He finished the strong ink series about Norse gods.

1995 : He moved into a new workshop in Paris. A retrospective was held at the Sundsvall Museum in Sweden, and on that occasion he painted a monumental 700-m² canvass, Le Géant sur la montagne (The Giant on the Mountain), which was hung all summer long on the mountain slope facing the town. He went on to complete a suite of six silkscreen prints on the same theme. Then he inaugurated the Y, a monumental sculpture showing a man with his arms raised in welcome to the Northern country, his silhouette simplified into a Y-shape. This colossus (a 30m-high metal framework covered in projected concrete, weighing 670 tonnes, with an 800-m² surface area covered in 3 tonnes of paint), set at the entrance to Midlanda airport in Sweden, has become the symbol of the North-East region. Lindström then completed Temps Zéro (Zero Time), a watch made for Swatch. One of his works, L'hiver (Winter), made the cover of the first 1996 issue of Telerama, a leading French weekly.

1996 : In association with Sydkraft Sweden, he painted a fresco for the municipality of Örebro on a 17m-high tank with a surface area of 3,000 m², located at the crossroads of major Swedish motorways, by the entrance to the Åbyverket industrial estate. He also created a 3.5m-high Tången sculpture made of painted concrete, which was inaugurated on September 3rd in the presence of their Majesties the King and Queen of Sweden. The sculpture is located at the entrance to the Ånge industrial estate in Sweden.

1997 : He began working on ceramics in Albisolla, Italy. He also completed a new 30m-high fresco for the town of Örebro, located close to the tank he had painted in 1996 near Åbyverket. The year saw the inauguration of the Midlanda Contemporary Arts Centre in Sweden, which harbours the collection of the Bengt et Michèle Lindström Foundation, featuring the entire engravings collection (about 800 works), as well as a selection of paintings and sculptures etc. The Arts Centre's first exhibition focused on religion and mythology in the works of Bengt Lindström. He also completed a lithograph for Ford to mark the launching of the new KA model.

1998-1999: Éditions Bordas in Paris published a series of 36 lithographs for an album of children's stories written by the artist, Tales of Orren Jarka. This was followed by a new series of engravings, Les Quatre Eléments (The Four Elements). He completed a 4x10m mural in the lobby of the University of Eskilstuna, Sweden. The Midlanda Contemporary Arts Centre organised an exhibition, Literature, and Spectacle in the Art of Bengt Lindström. He also completed two monumental frescoes on the Akkats dam and a mural on the power station facing Jokkmokk in Swedish Lapland.

2000 : He painted all of the sides of a semi-articulated lorry for Scania, Sweden's main truck manufacturer. In Italy, he completed a new series of crystal sculptures with Adriano Bérengo. After that, Racines (Roots), a summer exhibition, was organised at the Midlanda Contemporary Arts Centre. He finished the Great Prophets, a series of 2x2m oil on canvass works.

2001 : Swiss publisher Ides et Calendes published a small but luxurious monograph, with text by Françoise Monnin. A notebook was also published, Le Visage dans l'Art de Bengt Lindström (Faces in the Art of Bengt Lindström). Les Grands Dieux Ase was chosen to represent Sweden at the Hamburg International Fair in Germany. A special location was set-aside on the forecourt in order to display the semi-articulated lorry painted by Lindström, which had been used to transport the works.

2002 : He completed a substantial series of large blue acrylic paintings, Femmes (Women). The Midlanda Contemporary Arts Centre held an exhibition, Drawing in the Art of Bengt Lindström, featuring a selection of sketches, early works from his youth and the Grands Initiés series.

2003 : Bengt fell ill and was unable to paint, but the exhibitions went on.

2004 : Saw the release of the film by Dag Jonzon and Hans Östbom, produced by Dell'arte AB and Östbom Filmbild, about the life of Bengt Lindström. Entitled Lindström - Le Diable de la couleur et de la forme (Lindström – The Colour and Form Devil), the film was produced thanks to support from Film Västernorrland, Länsstyrelsen Västernorrland and Sveriges Television. It was broadcast on Swedish television channels. That same year, the Midlanda Contemporary Arts Centre was closed as a result of municipal policy.

2005 : The 6m-high sculpture, Le Loup (The Wolf), made for PEAB, was inaugurated in Botkyrka-Stockholm. The Lindström - The Colour and Form Devil was screened at the Paris Swedish Cultural Centre and released on DVD. The Michele and Bengt Lindström Foundation was donated and transferred to the Länsmuseet i Västernorrland in Härnösand, Sweden, where a special room was prepared to host Les Grands Dieux Ase.

2006 : Ceramics, created in association with Francis Dellile's "La Tuilerie" workshop, were completed.

2007 : The Bengt Lindström Collection was inaugurated at the Länsmuseet i Västernorrland in Härnösand, Sweden. He illustrated Sinfonietta för Juliana, a collection of poems by Italian poet and art critic Sebastiano Grasso.

On January 29th, 2008, Bengt Lindström passed away at his home in Sweden.

The first volume presenting the works of Bengt Lindström in the Krimaro Collection was published, featuring over a hundred works from 1950 to 2000.

Selected exhibitions:
Galerie Rive Gauche
Arte Galleria Fanesi, Italy
Art 77, Galerie ABCD, Washington USA
Centre Culturel Montevideo, Uruguay
FIAC
Trevisan Gallery, Canada
Pierre Cardin, New York USA
Opus Gallery, Miami USA
Galeria Arcano, Portugal
Galeria Lucas, Spain
Musée de Brest, France
Lineart Gent, Belgium
Galerie Raab, London
Galerie Bogerd Fine Art, The Nederlands
Galerie Seibu, Japan

Selected representations:
Carnegie Museum of Art
The Centre Pompidou
The Musée d'art Moderne (Paris)
The Louisiana Museum (Denmark)
The Tate (London)
Edmonton Museum, Canada
Aachen Museum, Germany
Musée d´Ostende, Belgium
Musée de Lucerne, Schweitzerland
Moderna Museet, Stockholm Sweden.
Source: http://www.bengtlindstrom.com
Bengt Lindström naît le 3 septembre 1925 à Storsjökapell, petit village isolé de la province suédoise du Norrland. Son père est Instituteur. Ami des Lapons, il s'intéresse à la culture de leur ethnie ainsi qu'aux légendes et mystères du Grand Nord.

1935-1940 Quitte Storsjökapell pour Härnösand où il poursuit ses études supérieures. Rédige de courtes nouvelles de science-fiction, devient un sportif renommé, commence à peindre.

1944 Obtient le baccalauréat. S'inscrit à l'École d'Art d'Isaac Grünewald, Stockholm, Suède, ancien élève de Matisse, qui devient son protecteur et son professeur.

1945 Étudie le dessin avec Aksel Jörgensen à l'École des Beaux-Arts de Copenhague, Danemark.

1946 Part aux Etats-Unis où il séjourne à Chicago chez sa tante Edith Petersson-Dumas, journaliste. Suit pendant une année les cours du Chicago Art Institut, fréquenté entre autres par Joan Mitchell. Réalisation de ses deux premières lithographies, Méditation et Le modèle étendu.

1947-1948 Arrive en France, à Paris, où il habite une petite chambre louée à la nièce d'André Gide. S'inscrit à l'Atelier Fernand Léger puis à l'Académie André Lhote.

1949 Voyage en Italie, visite Florence et Assise. Fascination pour Giotto et Cimabue.

1950 Obtention d'une bourse du périodique suédois Afton Tidningen qui lui permet de prendre un atelier à Arcueil, France. Période abstraite organique.

1951-1952 S'installe une année dans le sud de la France, près de Saint-Tropez où demeure le philosophe Jean Grenier, ancien professeur de Camus, qui devient son ami.

1955 Reprend le travail de la lithographie et de la gravure qui tient une place très importante dans son oeuvre.

1958 La figuration s'impose avec les Masques, les Dieux et les Monstres.

1960 Fréquente Michaux, Delvaux, Dubuffet, Magritte, mais surtout Asger Jorn, qui devient un ami très proche.

1961 M. Cochrane, directeur de la Tooth Gallery de Londres, achète un grand nombre de ses oeuvres.

1965 Quitte l'atelier d'Arcueil pour s'installer à Savigny-sur-Orge, France.

1968 Réalise une série de 10 lithographies sur la mythologie scandinave.

1969 Réalise une série de pointes-sèches. Début de la collaboration avec la Galerie Protée de Toulouse, France, qui l'expose également à Paris à partir de 1984.

1970 Exécute une grande peinture murale (malheureusement fragmentée et dispersée aux enchères publiques en 1988) pour le restaurant du Grand Hôtel d'Härnösand, Suède.

1971 Exécute deux grandes fresques pour le marché couvert de Nacksta-Sundsvall, Suède, déplacées par mesure de protection en 2001, l'une dans l'aéroport de Midlanda, l'autre dans un collège de la Ville de Sundsvall.

1972 Se lie d'amitié avec Bram Van Velde et Max-Pol Fouchet qui compose un superbe poème épique, Héraclès, devant être mis en scène avec décors et costumes de Bengt Lindström. Un album de gravures Héraclès illustrant ce poème sera édité en 1977.

1973 Partage son temps de travail entre l'atelier de Savigny-sur-Orge et celui de Sundsvall.

1974 Début d'une collaboration de plusieurs années avec la Galerie ABCD, Paris, France, qui assure l'édition exclusive des gravures et encres fortes. Pierre Alechinsky vient travailler l'été dans l'atelier de Sundsvall. Il écrit quelques préfaces de catalogues pour Lindström.

1975 Les Hommes du Nord est la première des grandes tapisseries réalisées. Édite un album sous coffret Eddan, Eddan, Eddan illustrant la mythologie scandinave.

1976 Réalise avec Jacques Putman deux éditions de sculptures en bronze, Les enfants sauvages.

1979 Travaille le verre et réalise trente coupes et plats pour le célèbre verrier suédois Kosta Boda.

1980 Peint une voiture pour Volvo, premier constructeur automobile suédois.

1981 Peint, près de son village natal, de gigantesques bâches de plus de quarante mètres de hauteur couvrant les flancs de la montagne voisine, Våladalen, afin de protester contre la création d'un barrage. Cette action a un énorme retentissement et provoque de vives réactions. Ces bâches ont malheureusement été détruites dans un incendie. Réalise une autre grande fresque à Våladalen.

1982 Crée de petites sculptures en papier mâché peint, Têtes, ainsi que des bijoux en or et en argent.

1983 Expose au Musée d'Art et d'Histoire de Stockholm, Suède, sept oeuvres monumentales (3mx2,50 m), Les Grands Dieux Ase, dieux de la mythologie scandinave : Tor, Odin, Frej, Balder, Ymer, Loke et Dieu Inconnu ainsi que des peintures acryliques ayant pour thème les Walkyries. Les Grands Dieux seront abrités dans une chapelle spécialement construite pour eux en 1996 jouxtant le Centre d'Art Contemporain de Midlanda, Suède. Réalise une sculpture monumentale Le Marteau de Tor. La voiture peinte pour Volvo en 1980 devient le marteau tenu par la main gigantesque du Dieu Tor. Cette sculpture exposée jusqu'en 1990 dans le port de Sundsvall est maintenant exposée dans un parc à Östersund, Suède.

1985 Réside en Espagne dans la région d'Alicante où ses amis espagnols lui procurent un nouvel atelier. Il y réalise un album de lithographies, Novelda, accompagné de poèmes du poète espagnol Paco Pastor. Consacre l'été à préparer la scénographie du Roi Lear de Shakespeare, son auteur favori, pour l'Opéra de Stockholm, mais cette oeuvre ne sera pas jouée en raison de litiges syndicaux.

1988 Séoul, Corée, expose durant les Jeux Olympiques. Réalise une nouvelle peinture murale (5 x 5 m) pour l'Institut Scientifique de Västeras, Suède. Début de la collaboration avec la Galerie San Carlo de Milan, Italie, qui coordonne toutes les manifestations italiennes.

1989 L'Italie, la Belgique, le Luxembourg, l'Allemagne, l'Espagne organisent d'importantes expositions et rétrospectives.

1991 Réalise de très grands formats, techniques mixtes en noir et blanc.

1992 Crée, à Murano, en collaboration avec la Galerie, les Grands Verres, grands vases et sculptures en cristal.

1993 Peint une tente lapone (8mx9m) Kåtan Mimi, pour la ville d'Arjeplog en Laponie suédoise, destinée à abriter des expositions.

1994 Réalise deux sculptures en polyester peint de deux mètres de hauteur Lui et Elle.Nouvelle série de verres et de sculptures en cristal réalisée à Murano, Italie. Nouvelle tapisserie, Présence, (3,5 x 2,7 m) pour la commune de Timrå, Suède. Débute la série Les Grands Initiés, très grands formats, techniques mixtes ennoir et blanc. Termine la série des encres fortes ayant pour thème les dieux nordiques.

1995 Installation d'un nouvel atelier à Paris, France. Rétrospective au Musée de Sundsvall, Suède. Peint en cette occasion une toile monumentale de 700 m2, Le géant sur la montagne, accrochée tout l'été sur le flan de la montagne face à la ville. Réalise sur ce thème une suite de six sérigraphies. Inauguration du Y, sculpture monumentale (un homme bras levés signifiant la bienvenue au pays du nord, silhouette simplifiée en Y). Ce colosse (squelette métallique recouvert de béton projeté, hauteur 30m 50, poids total 670 tonnes, surface 800 m2, peinture 3 tonnes) placé à l'entrée de l'aéroport de Midlanda, Suède, qui est devenu le symbole de la région du nord-est. Réalisation d'une montre pour Swatch, Temps Zéro. Une œuvre fait la couverture du premier numéro 1996 de Télérama, premier hebdomadaire français.

1996 Peint pour la commune d'Örebro, Suède, une fresque sur une citerne de 17 mètres de hauteur et d'une surface de 3.000 m2, située à la croisée des grandes autoroutes suédoises, près de l'entrée de la ville dans le site industriel. Création d'une sculpture, Tången, en béton peint (7 tonnes) de 3m 50 dehauteur, inaugurée le 3 septembre en présence de leurs Majestés le Roi et la Reine de Suède. Cette sculpture est placée à l'entrée de la zone industrielle de Ånge, Suède.

1997 Travaille la céramique à Albisolla, Italie. Réalisation d'une nouvelle fresque, pour la ville d'Örebro, de 30 mètres de hauteur, située près de la citerne peinte en 1996. Inauguration du Centre d'Art Contemporain de Midlanda, Suède, qui abrite la collection de la Fondation Bengt et Michèle Lindström, collection comprenant l'ensemble de l'oeuvre gravé, environ 800 oeuvres, et une sélection de peintures, sculptures, etc. La première exposition du Centre d'Art a pour thème La religion et la mythologie dans l'oeuvre de Bengt Lindström. Réalise pour Ford une lithographie pour le lancement de la nouvelle voiture KA.

1998 Éditions Bordas, Paris, France, série de 36 lithographies pour un album de contes pour enfants écrits par l'artiste, Histoires de Orren Jarka. Nouvelle série de gravures, Les quatre éléments. Réalisation d'une peinture murale de 4 x 10 m en Suède, dans le hall d'accueil de l'Université d'Eskilstuna. Exposition au Centre d'Art Contemporain de Midlanda, Suède, Littérature et spectacle dans l'art de Bengt Lindström.

1999 Réalisation de trois fresques monumentales sur le barrage et d'une peinture murale sur la centrale électrique de Akkats en Laponie suédoise, près de Jokkmokk.

2000 Peint toutes les faces d'un poids lourd remorque pour Scania, principal constructeur suédois. Réalise en Italie, avec Adriano Bérengo, une nouvelle série de sculptures en cristal. Exposition d'été, Racines, au Centre d'Art Contemporain de Midlanda, Suède. Termine la série Les Grands Prophètes, huiles sur toiles de 2 x 2 m.

2001 Ides et Calendes, édition suisse publie une petite mais luxueuse monographie avec un texte de Françoise Monnin. Publication d'un cahier Le visage dans l'art de Bengt Lindström. Les Grands Dieux Ase représentent la Suède à la Foire Internationale de Hambourg, Allemagne. Une place de faveur a été réservée sur un parvis afin de présenter le poids lourd peint par Lindström, qui a transporté les oeuvres.

2002 Réalise une série de grands dessins à la peinture acrylique bleue, Femmes. Exposition Le dessin dans l'art de Bengt Lindström au Centre d'Art Contemporain de Midlanda, Suède, avec une sélection de dessins, des oeuvres de jeunesse et la série Les Grands Initiés.

2003 Bengt est atteint d'une maladie qui le prive de ses capacités à peindre mais les expositions continuent.

2004 Le film de Dag Jonzon et Hans Östbom, produit par Dell'arte AB et Östbom Filmbild sur la vie de Bengt Lindström (Lindström - Le Diable de la couleur et de la forme) est monté grâce au soutien de Film Västernorrland, Länsstyrelsen Västernorrland et de Sveriges Television : le film est présenté sur les chaînes de la télévision suédoise. Le Centre d'Art Contemporain de Midlanda ferme pour des raisons de politique communale.

2005 La sculpture de six mètres de hauteur, Le loup, réalisée pour PEAB est inaugurée à Botkyrka-Stockholm. Le film Lindström - Le diable de la couleur et de la forme est montré au Centre Culturel Suédois de Paris et présenté en DVD. La collection de la Fondation Michèle et Bengt Lindström est transférée en donation au Länsmuseet Västernorrland, à Härnösand, Suède où une salle spéciale est aménagée pour recevoir les Grands Dieux Ase.

2006 Réalisation des céramiques crées en collaboration avec l'atelier "La Tuilerie" de Francis Delille en France.

2007 Inauguration de la Collection Bengt Lindström au Länsmuseet Västernorrland, à Härnösand, Suède. Illustration d'un recueil de poèmes Sinfonietta för Juliana de Sébastiano Grasso, poète et critique d'art italien.

2008 Bengt Lindström s'éteint en son domicile suédois le 29 janvier.

2008 Édition du premier tome présentant les œuvres de Bengt Lindström de la Collection Krimaro qui rassemble des oeuvres de 1950 à 2000.
Source: http://www.bengtlindstrom.com
Bengt Lindström är en av våra mest internationellt kända konstnärer. Han är född den 3 september 1925 i Storsjökapell, i en isolerad by i den svenska provinsen Norrland. Det är i detta stora, brutala, mytiska landskap av berg, med glittrande sjöar och djupa skogar, och det är i detta Lappland som Bengt kommer att växa upp. Hans pappa är lärare. Han är vän med samerna och intresserad av deras etniska kulturarv. Endast tre dagar gammal blev Bengt jorddragen, av sin gudfader Kroik lappkungen, Bengt Lindström blev dragen genom en trolldoms hål i en skogsbacke och genom detta så fick styrka och kraft. Samerna var också skogshuggare och de kom att vandra i skogar och Bengt fick följa med Kroik som då kom att berätta för honom om legender och mysterier långt norrifrån.

1935-1944 : Lämnar Storsjökapell till Härnösand där han fortsatte sin forskarutbildning. Skriver detektivnoveller, blir en berömd idrottsman och börjar måla.

1944-1945 : Tar studentexamen. Inskriven på Isaac Grünewalds Konstakademi, Stockholm, en före detta elev till Matisse, som blir hans beskyddare och lärare. Studerar teckning med Aksel Jörgensen på Konstakademi i Köpenhamn, Danmark. Åker till USA där han bor i Chicago hos sin faster Edith Petersson-Dumas, journalist. Inskrivna ett år på Chicago Art Institut, deltar bland andra med Joan Mitchell. Där han utför sina två första litografier, Begrundan och Liggande modellen.

1946-1949 : Anlände i Frankrike, till Paris, där han bor i ett hyrt litet rum hos André Gides brordotter. Inskriven på Ateljé Fernand Léger och på Andre Lhotes Akademi. Resa till Italien, besöker Florens och Assisi. Kom att fascineras av Giotto och Cimabue.

1950-1952 : Får ett stipendium från den svenska tidning, Aftontidning. Kom att bosätta sig, ett par år, i södra Frankrike, nära Saint-Tropez, där filosofen Jean Grenier bor, Camus professor, som blir hans vän. Skapar mosaik.

1955 : Återgår till litografin och etsnings arbete, vilket har en mycket viktig plats i hans konst. Ställer ut i Paris och i Sverige. Ateljé i Arcueil, Frankrike.

1958-1960 : Startar samarbetet med Galleri Rive Gauche, Paris, Frankrike Träffar Michaux, Delvaux, Dubuffet, Magritte, och speciellt Asger Jorn som blir en nära vän.

1961-1965 : Mr Cochrane, chef för Tooth Gallery i London, köper många av hans verk. Hans konstnärliga arbeten kommer nu att kretsa kring masker, gudar, monster och gnomer, ett motiv val som han sedan behåller för resten av sin konstnärliga gärning. Flyttar från Arcueil till Savigny-sur-Orge, Frankrike.

1968 : Skapar en serie om 10 litografier med teman av den skandinaviska mytologin och ställer ut hos Galleri Ariel, Paris, Frankrike.

1969 : Skapar en serie av torrnålsgravyr, Änglar och Demoner. Startar samarbetet med Galleri Protée i Toulouse, Frankrike, som ställde ut honom i Paris, Galleri Protée II, från 1984.

1970 : Skapar en stor väggmålning (tyvärr splittrade och utspridda på offentlig auktion i 1988) till restaurangen Grand Hotel Härnösand, Sverige.

1971 : Skapar två stora väggmålningar, Cirkus folk, för Mitt Hem på saluhallen i Nacksta-Sundsvall, Sverige, som flyttas 2001, en till flygplatsen i Midlanda, den andra på en skola i Sundsvall, Sverige.

1972 : Blir vän med Bram van Velde och Max-Pol Fouchet som skapar en stor episk dikt, Herakles, vara iscensatt med scenografi och kostym av Bengt Lindström. Ett album med gravyrer, Herakles, med denna dikt som kom att publiceras 1977.

1973-1974 : Delar sin tid mellan Savigny-sur-Orge ateljé och Sundsvalls ateljé. Börjar ett flerårigt samarbete med ABCD Gallery, Paris, Frankrike. Pierre Alechinsky delar ateljén på sommaren i Sundsvall. Han kom även att skriva några förord för utställningskataloger till Lindström.

1975-1976 : Män från norr är hans första stora gobeläng som skapas. Skapar ett album Eddan, Eddan, Eddan om den skandinaviska mytologin och två upplagor av bronsskulpturer, Vilda barn.

1979-1980 : Skapar och tillverkar glas skålar och fat för det berömda Kosta Boda. Målar en bil för Volvo.

1981-1982 : Målar, i naturen i närheten av hans hemby, på stora presenningar, över fyrtio meter hög, som täcker sluttningarna av det närliggande berget i Vålådalen för att protestera mot skapandet av en damm. Denna åtgärd har en enorm inverkan, vilket leder till starka reaktioner. Dessa presenningar har tyvärr förstörts i en brand. Skapar en stor fresk i Vålådalen. Skapar små skulpturer gjorda i papier-maché som bemålas, samt guld och silversmycken.

1983 : Ställer ut på Historiska i Stockholm, Sverige, med monumentala Verk, 2 x 3,50 m, Asagudar från den nordiska mytologiskas: Tor, Oden, Freja, Balder, Ymer, Loke och Okänd Gud samt akrylmålningar med temat Valkyrior. Asagudarna kom senare att inrymmas i en särskilt avdelning som anlades för dem, år 1996, på Midlanda Konsthall, Sverige. Skapar en monumental skulptur Tors hammare : bilen målade för Volvo i 1980 inkluderar hammaren som visas i den gigantiska gud Tors hand. Denna skulptur visas fram till 1990 i hamnen i Sundsvall är nu placerad i en park i Östersund.

1985 : Målar i Spanien vid Alicante där hans vänner skaffar honom en ny ateljé. Där skapar han ett album med litografier, Novelda, med dikter av den spanska poeten Paco Pastor. Tillbringar sommaren i förberedelse för iscensättning av Kung Lear, Shakespeare som är hans favorit författare, för Stockholmsoperan, men detta kommer inte spelas på grund av interna arbetskonflikter.

1988 : Seoul, Korea, ställer ut under OS. Same Landskapp är den nya väggmålningen, 5mx5m, till de Vetenskapliga Institut i Västerås, Sverige. Börjar samarbete med San Carlo Gallery i Milano, Italien, som samordnar alla händelser i Italien. Skapar två album, Annan värld och

1989-1994 : Stora utställningar samt retrospektiva i Italien, Belgien, Luxemburg, Tyskland, Spanien och Frankrike. Skapar i mycket stort format, blandteknik i svart och vitt. Lämnar Savigny-sur-Orge för en ny ateljé i Fontenay-sous-Bois. Skapar i glas i Murano, samarbete med San Carlo Galleri, stora vaser och skulpturer i kristall. Målar ett lapptält (8mx9m), Kåtan Mimmi, för staden Arjeplog i svenska Lappland, som blir en utställnings lokal. Skapar två skulpturer i polyester, två meter hög, Han och Hon. Ny serie av glas och skulpturer kristall skapas i Murano, Italien. Närvaro, ny gobeläng, 3m50x2m70 till Timrå kommun. Börjar serien De stora profeterna, i blandteknik svart och vitt. Avslutar serien av stora djuptryck med temat gudarna.

1995 : Installera sig i en ny ateljé i Paris, Frankrike. Retrospektiv utställning på Sundsvalls museum. Målar då även en monumental duk, 70 m2, Jätten på berget, som kom att hänga hela sommaren på den sida av berget som vetter mot staden. På detta tema skapas även en serie om sex serigrafier. Invigning av Y:et, monumental skulptur av en man med armarna uppsträckta för att välkomna besökare till västernorrland, skulpturen tar sig formen av ett Y som är en symbol för Y:län. Denna jätte (ett metallskelett täckt med sprutbetong, höjd 30,5 meter, totalvikt 670 ton, yta 800 m2, 3 ton färg) står vid ingången till Midlandas flygplats, har blivit symbolen för trakten. Skapar en klocka för Swatch, Noll tid. Ett verk för omslaget av första numret för året 1996 av Telerama, den största franska veckotidningen, Vintern.

1996 : Skapar för Örebro kommun, en utomhusmålning på en cistern, 17 meter hög, yta 3000 m2, beläget vid korsningen av de största huvudlederna i Sverige, nära ingången till staden i industriområde. Skapar en målad betong skulptur, Tången, 7 ton, 3,5m invigdes den 3 september i närvaro av Sveriges Majestäter Konungen och Drottningen. Denna skulptur är placerad vid industriområdets ingång i Ånge.

1997 : Arbetar med keramiska verk i Albisolla, Italien. Midlanda Konsthalls invigning, som rymmer Stiftelsen Michèle och Bengt Lindströms samling av alla grafiska verk och ett urval av målningar, skulpturer, mm. Den första utställningen på Midanda konsthall har som temat Religion och mytologi i Bengt Lindströms konst. Skapar till Ford en litografi för lanseringen av den nya bilen KA.

1998 : Hos Editions Bordas, Paris, Frankrike, en serie av 36 litografier för ett album med barnsagor, berättelser skrivna av konstnären, Sagor från Orren Jarka. Ny serie gravyrer, De fyra elementen. Skapar en väggmålning, 4mx10m, i lobbyn på universitetet i Eskilstuna. Utställning på Midanda konsthall, Litteratur och skådespel i Bengt Lindströms konst.

1999 : Skapar tre monumentala väggmålningar på en damm och ett på kraftverket i svenska Lappland nära Jokkmokk, med hans vän, Lars Pirak same konstnär.

2000 : Målar alla sidor av en lastbil till Scania, den ledande svenska lastbilstillverkaren. Utför i Italien hos Adriano Berengo en ny serie skulpturer i kristall. Rötter blir sommarens utställning på Midanda konsthall. Avslutar serien De stora profeterna, olja på duk 2mx2m.

2001 : Ides och Calendes, schweiziska utgåva, utgiven en liten men lyxig monografi med en text av Françoise Monnin. Publiceringen av boken Ansikten i Bengt Lindströms konst. Asagudarna representerar Sverige vid den internationella mässan i Hamburg, Tyskland. Där visas även lastbilen målad av Lindström.

2002 : Skapar ett brett utbud av stora målningar i blå akrylfärg, Kvinnor. Teckningen i Bengt Lindströms konst på Midanda Konsthall, med ett urval av teckningar, tidiga verk och serien av målningarna från Den stora invigningen.

2003 : Bengt drabbas av en stroke som berövar honom hans förmåga att måla, men fortsätter att ställa ut.

2004 : Dag Jonzon och Hans Östboms film, som produceras av Dell'arte AB och Östbom Filmbild, Lindström , En jävel på färg och form, i samarbete med stöd från Film Västernorrland, Länsstyrelsen Västernorrland och Sveriges TV. Filmen visas i svensk television. Midanda Konsthall läggs ner sin verksamhet på grund av ett lokal politiskt beslut.

2005 : Skulptur Vargen, sex meter hög skapad för Peab, invigdes i Botkyrka-Stockholm. Filmen Lindström, En jävel på färg och form, visas på Svenska Kultural Center i Paris och presenteras som DVD. Samlingen Michèle och Bengt Lindströms stiftelse överför sin donation till Länsmuseet i Västernorrland, Härnösand. Där ett särskilt rum ordnas för Asagudarna.

2006-2007 : Genomförande av keramik som skapades under 2001 i samarbete med ateljén La Tuilerie och Francis Delille i Frankrike. Invigningen för Bengt Lindströms samling på Västernorrland Länsmuseet, Härnösand. Illustration av Sebastiano Grassos dikter samling, Sinfonietta för Juliana, Italiensk poet och konstkritiker.

2008 : Bengt Lindström dör i sitt hem i Sundsvall den 29 januari.

2008 : Utkommer en boken som presenterar Bengt Lindströms verk i Krimaro Foundation.

2008- 2011 : Utställningar som visar Bengt Lindströms konst i hela Europa.



Utställningar
Första separatutställning i Sverige år 1954 på Gummessons konstsalong.
Galleri Sinklar.
Plus ett hundratal världen över.
Source: http://www.bengtlindstrom.com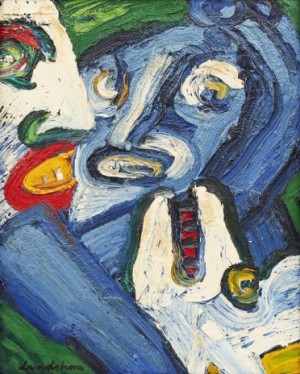 Blue Dance
Price SEK 76,000 (€8,207)
Estimated SEK 60,000–80,000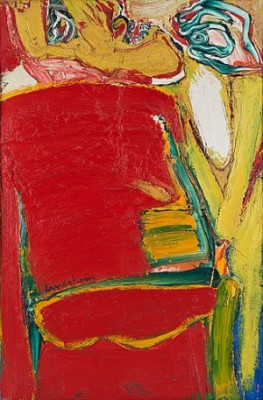 Habit Rouge - Röda Jackan
(Executed in 1966)
Price SEK 114,750 (€12,278) Incl. buyer's premium
Estimated SEK 80,000–100,000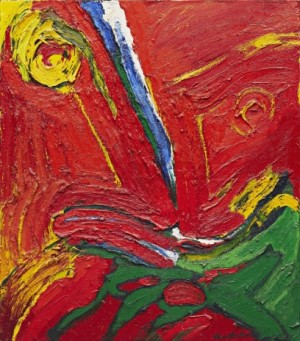 Composition
(Executed in 1970's)
Price SEK 110,000 (€11,839)
Estimated SEK 100,000–150,000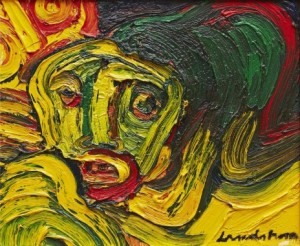 Composition
Price SEK 23,000 (€2,475)
Estimated SEK 25,000–30,000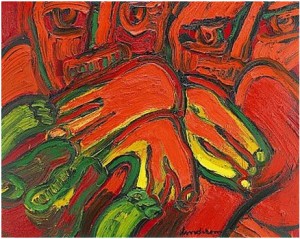 Figurkomposition
Price SEK 120,000 (€13,068)
Estimated SEK 125,000–150,000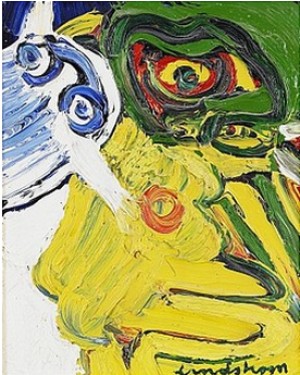 Composition
Price SEK 30,000 (€3,267)
Estimated SEK 15,000–20,000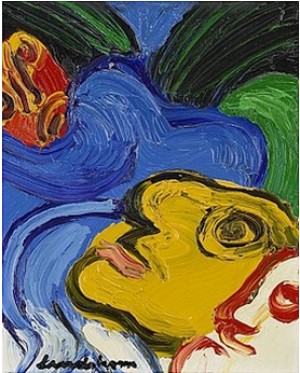 Figurkomposition
Price SEK 50,000 (€5,525)
Estimated SEK 50,000–60,000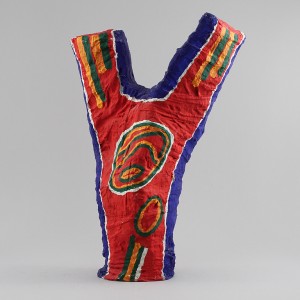 "y:et" Polykrom. Mindre Modell Av Skulptur På Trafikplats Midlanda
Price SEK 8,000 (€884)
Estimated SEK 10,000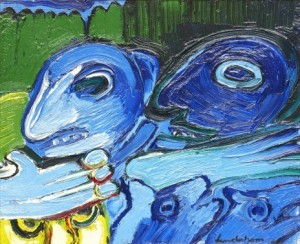 Jägarna
Price SEK 52,000 (€6,006)
Estimated SEK 60,000–80,000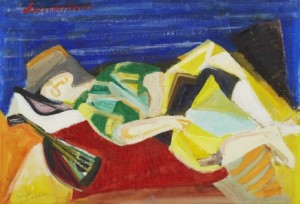 Vilande Figur Med Luta
(1955)
Price SEK 16,000 (€1,848)
Estimated SEK 12,000–15,000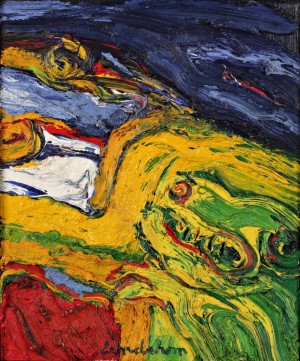 Price EUR 6,400
Estimated EUR 4,000–6,000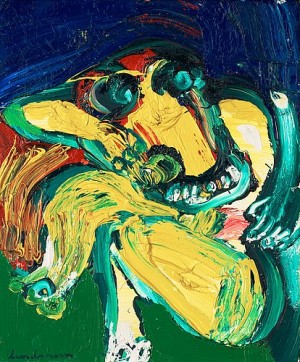 Tänkaren – Le Penseur
Price SEK 40,800 (€4,749) Incl. buyer's premium
Estimated SEK 40,000–50,000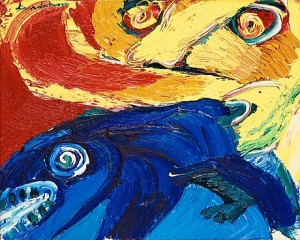 Djurvännen - L'ami Des Bêtes
Price SEK 51,000 (€5,936) Incl. buyer's premium
Estimated SEK 50,000–70,000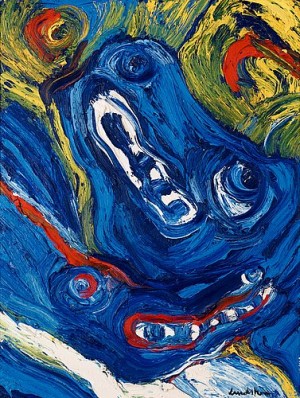 Blå Kamp – Le Combat Bleu
Price SEK 76,500 (€8,905) Incl. buyer's premium
Estimated SEK 80,000–100,000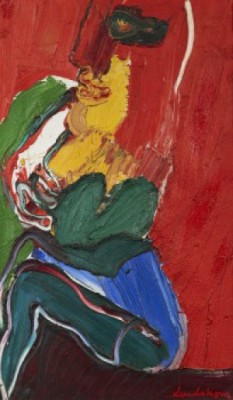 La Fille De Joie
Price SEK 110,000 (€12,364)
Estimated SEK 100,000–150,000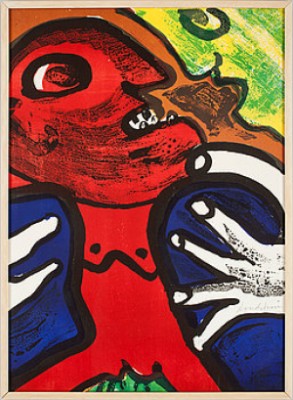 (2) "djurens Vän", "kvinna Med Blå Rock"
Price SEK 6,000 (€678)
Estimated SEK 4,500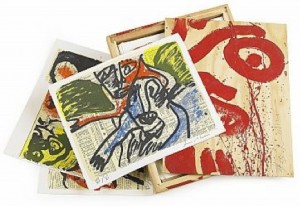 Eddan. Suite Of 15 Color Lithographs
(1975)
Price SEK 7,000 (€769)
Estimated SEK 8,000–10,000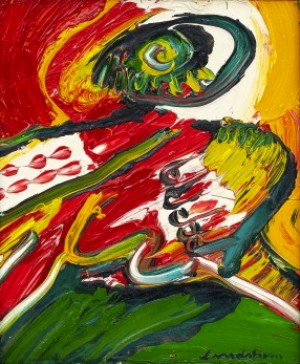 Komposition I Rött
Price SEK 28,000 (€3,149)
Estimated SEK 20,000–30,000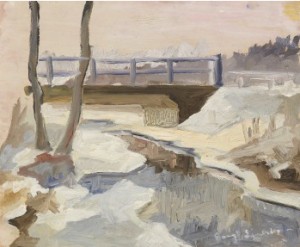 Vintrigt Landskap Med Vattendrag
Price SEK 12,000 (€1,349)
Estimated SEK 8,000–10,000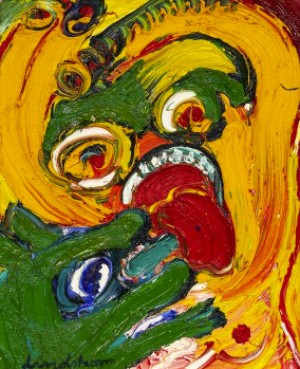 Aniskte Med Hund
Price SEK 52,000 (€5,847)
Estimated SEK 30,000–40,000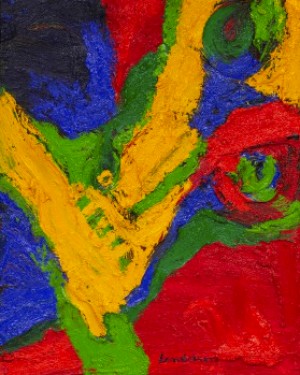 Rictus
Price SEK 58,000 (€6,522)
Estimated SEK 50,000–60,000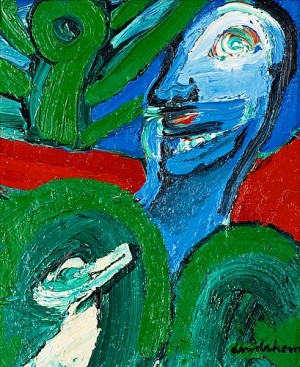 Price SEK 50,000 (€5,335)
Estimated SEK 50,000–60,000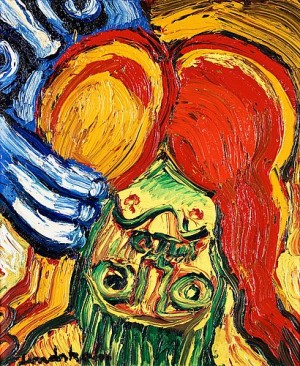 Kvinna Som Tittar Tillbaka
(Executed 1975)
Price SEK 46,000 (€4,908)
Estimated SEK 40,000–50,000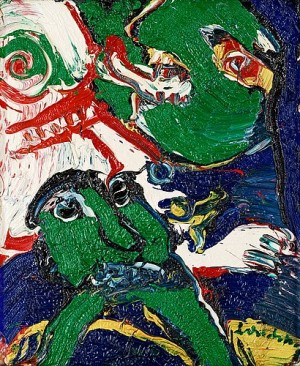 Price SEK 75,000 (€8,003)
Estimated SEK 50,000–75,000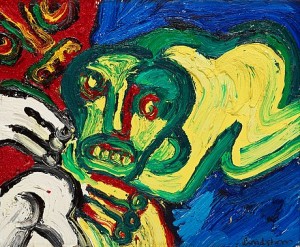 Inspiration
(Executed 1976)
Price SEK 70,000 (€7,469)
Estimated SEK 50,000–60,000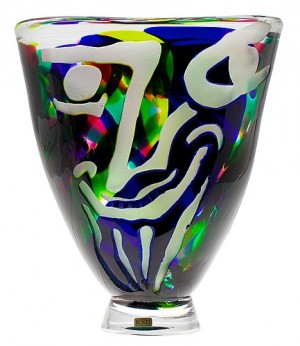 Price SEK 25,000 (€2,668)
Estimated SEK 25,000–30,000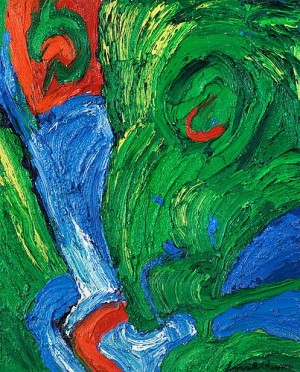 Le Vieux, Den Gamle
(Executed 1993)
Price SEK 80,000 (€8,640)
Estimated SEK 50,000–60,000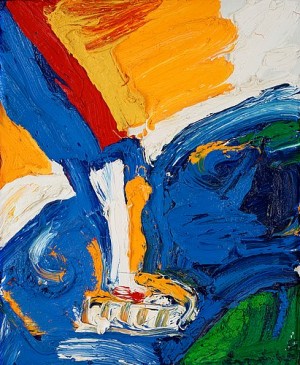 Price SEK 52,000 (€5,616)
Estimated SEK 60,000–80,000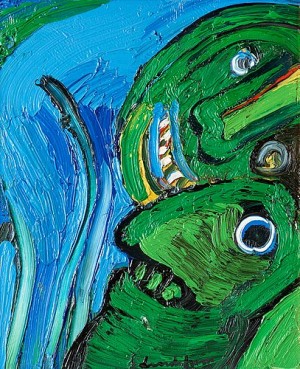 Kärlek I Mars
(Executed 1967)
Price SEK 60,000 (€6,480)
Estimated SEK 80,000–100,000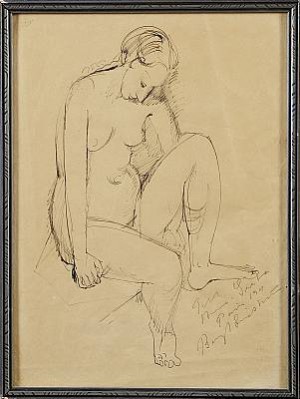 Kvinnlig Akt
Price SEK 3,000 (€336)
Estimated SEK 2,500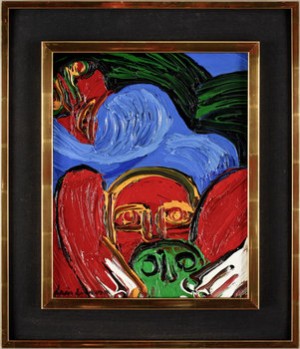 Untitled
Price SEK 48,200 (€5,449)
Estimated SEK 30,000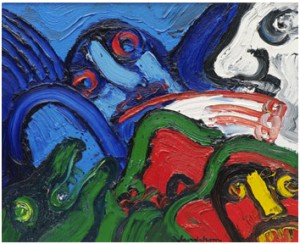 Komposition
Price SEK 160,000 (€17,318)
Estimated SEK 120,000–150,000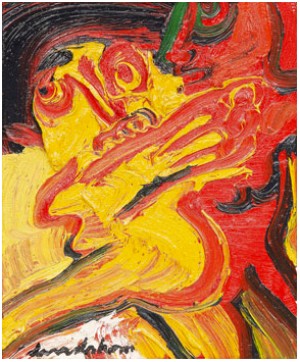 Rendez-vous I Värmen
Price SEK 44,000 (€4,763)
Estimated SEK 30,000–40,000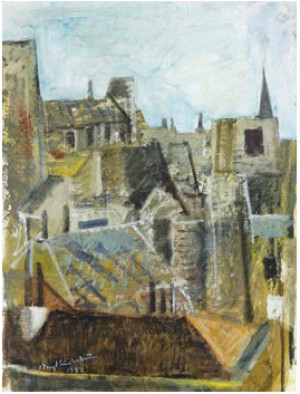 Utsikt Från Konstnärens Ateljé I Paris
(1947)
Price SEK 29,000 (€3,139)
Estimated SEK 12,000–15,000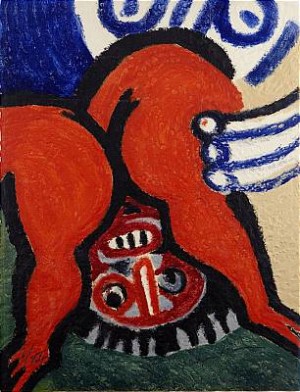 Otukten, Ur Sviten, De Sju Dödssynderna
Price SEK 3,500 (€376)
Estimated SEK 3,000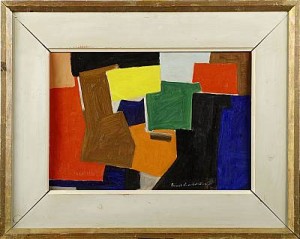 Komposition
Price SEK 24,000 (€2,579)
Estimated SEK 15,000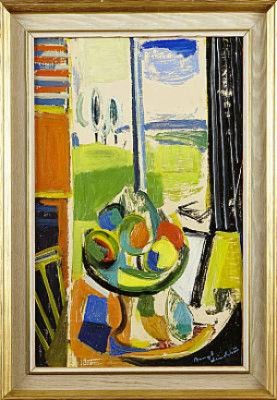 Fruktstilleben I Interiör
Price SEK 11,000 (€1,182)
Estimated SEK 8,000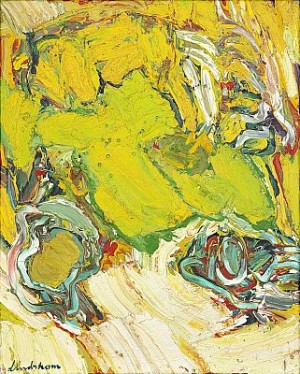 Téte De Montagnard
Price SEK 85,000 (€9,232)
Estimated SEK 60,000–80,000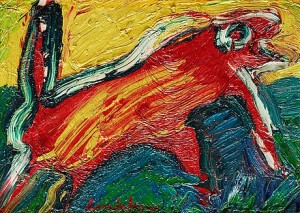 Den Röda Iguanen
Price SEK 28,000 (€3,041)
Estimated SEK 20,000–25,000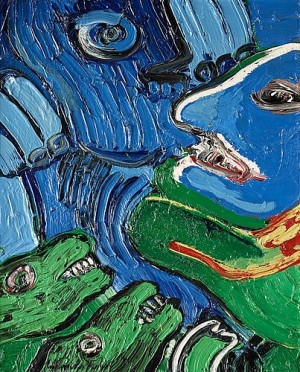 Jakt På Natt
Price SEK 95,000 (€10,318)
Estimated SEK 70,000–80,000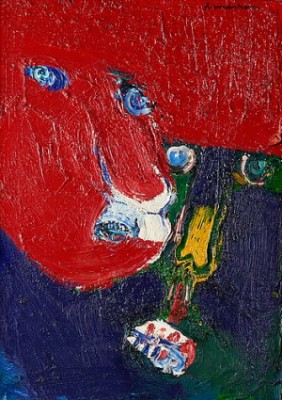 Price SEK 74,000 (€8,037)
Estimated SEK 80,000–100,000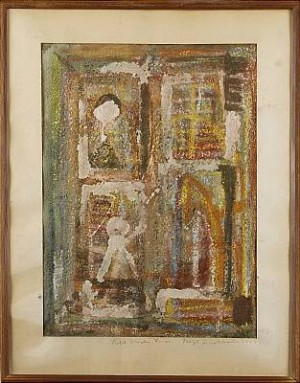 Motiv Från Italien
(1953)
Price SEK 0 (€0)
Estimated SEK 4,000–5,500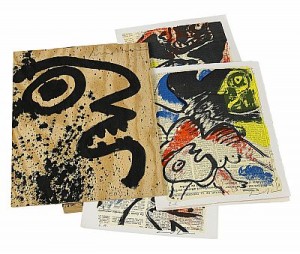 Eddan, Svit Med 15 Färglitografier
(1975)
Price SEK 10,000 (€1,045)
Estimated SEK 8,000–10,000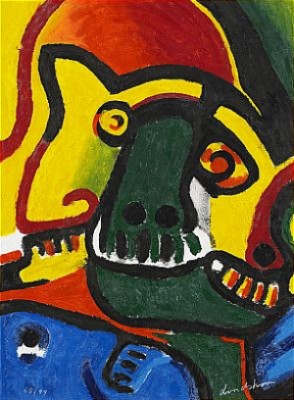 Héraklès, Komplett Portfölj Med 12 Färgcarborundum
(1977)
Price SEK 46,000 (€4,808)
Estimated SEK 40,000–50,000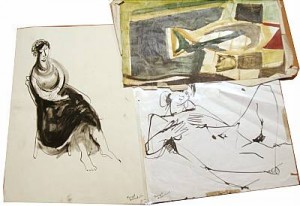 (3) Studier
Price SEK 3,200 (€328)
Estimated SEK 1,500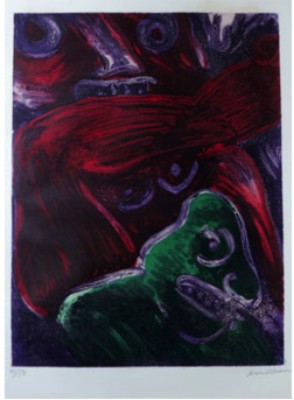 Komposition Med Ansikten
Price SEK 1,300 (€127)
Estimated SEK 1,000–1,500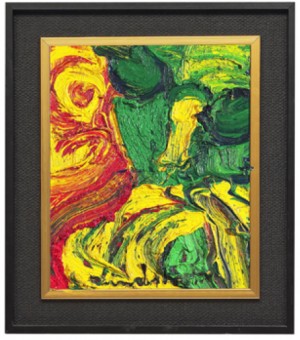 Ansikte
Price SEK 36,000 (€3,442)
Estimated SEK 30,000–35,000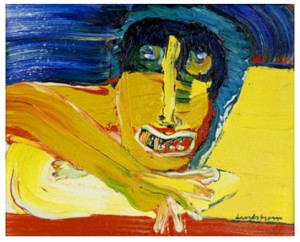 Ansikte
Price SEK 120,000 (€11,472)
Estimated SEK 120,000–140,000
Komposition I Vitt
(1958)
Price SEK 15,000 (€1,434)
Estimated SEK 20,000–25,000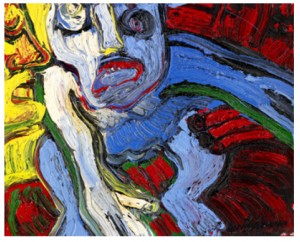 Mannen Från Annat Land
Price SEK 92,000 (€8,795)
Estimated SEK 60,000–80,000
Stadsvy
Price SEK 17,000 (€1,625)
Estimated SEK 8,000–10,000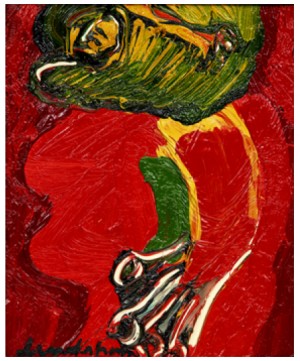 Röd Mask
Price SEK 52,000 (€4,971)
Estimated SEK 25,000–30,000
Price SEK 20,000 (€1,912)
Estimated SEK 10,000–12,000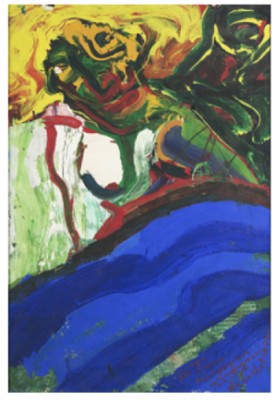 Kvinnoansikte
Price SEK 21,000 (€2,008)
Estimated SEK 20,000–25,000
Price SEK 22,000 (€2,103)
Estimated SEK 15,000–20,000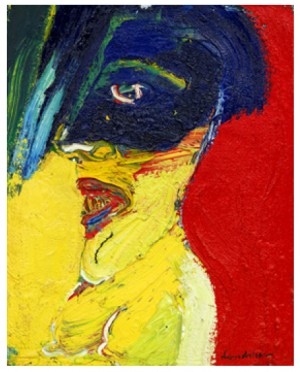 Ansikte I Profil
Price SEK 80,000 (€7,648)
Estimated SEK 75,000–100,000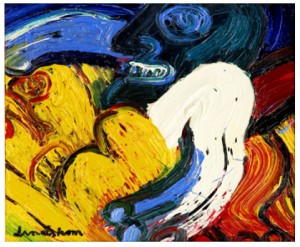 Komposition
Price SEK 42,000 (€4,015)
Estimated SEK 25,000–30,000
Komposition
Price SEK 80,000 (€7,648)
Estimated SEK 80,000–100,000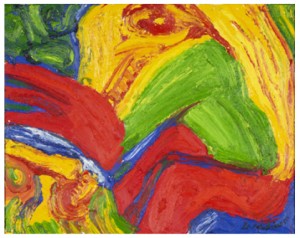 Spanska Dansen
Price SEK 82,000 (€7,839)
Estimated SEK 100,000–120,000
Komposition
Price SEK 21,000 (€2,008)
Estimated SEK 12,000–15,000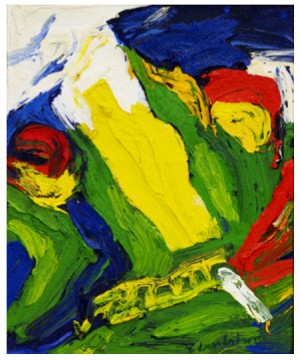 Komposition
Price SEK 74,000 (€7,074)
Estimated SEK 60,000–80,000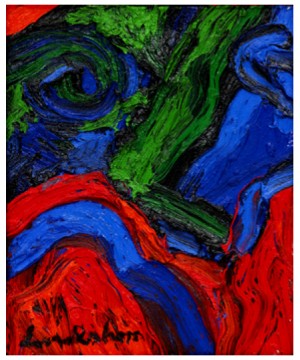 Komposition
Price SEK 58,000 (€5,545)
Estimated SEK 30,000–35,000
Figurkomposition
Price SEK 5,500 (€527)
Estimated SEK 5,000
Figurkomposition
Price SEK 2,800 (€268)
Estimated SEK 1,500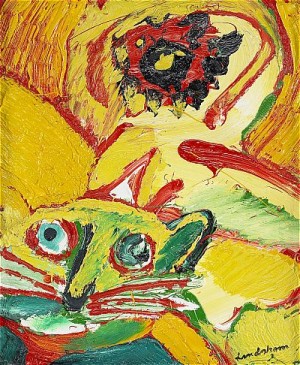 Katten
Price SEK 70,000 (€6,874)
Estimated SEK 50,000–60,000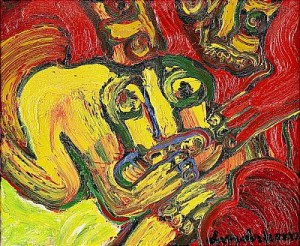 Tveksam Gul Man
Price SEK 65,000 (€6,383)
Estimated SEK 40,000–50,000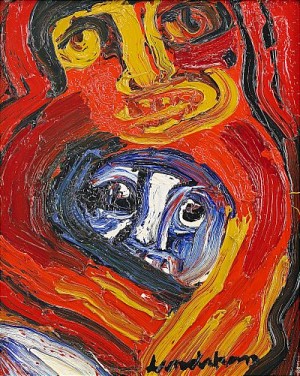 överfall
Price SEK 44,000 (€4,321)
Estimated SEK 40,000–50,000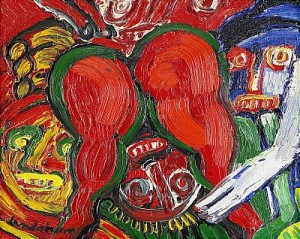 Otukten, Girigheten, Frosseriet
Price SEK 120,000 (€11,784)
Estimated SEK 30,000–35,000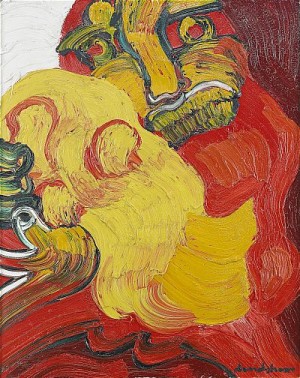 Omfamning
Price SEK 85,000 (€8,347)
Estimated SEK 100,000–125,000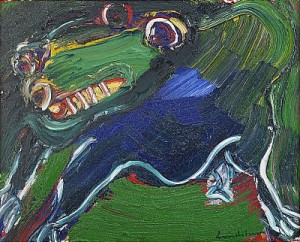 Baskervilles Hund
Price SEK 72,000 (€7,070)
Estimated SEK 40,000–50,000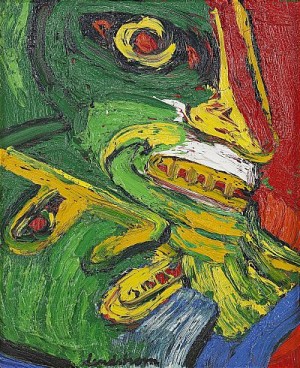 Grön Man
Price SEK 65,000 (€6,383)
Estimated SEK 50,000–60,000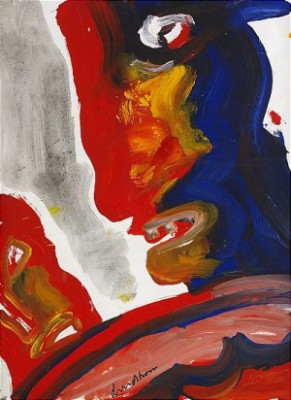 Ansikte
Price SEK 17,000 (€1,669)
Estimated SEK 15,000–18,000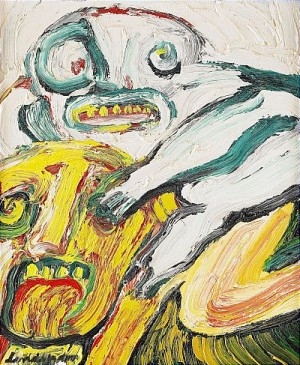 Vitansiktet
Price SEK 62,000 (€6,088)
Estimated SEK 40,000–50,000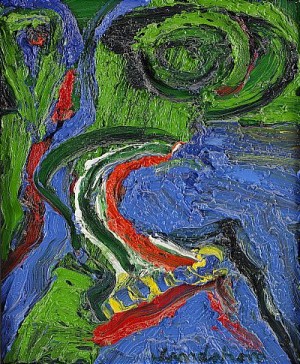 Nattlig Besökare
Price SEK 65,000 (€6,383)
Estimated SEK 40,000–50,000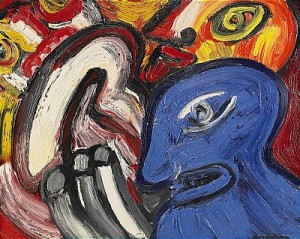 Vikingafest
Price SEK 230,000 (€22,586)
Estimated SEK 150,000–200,000
Figurkomposition
Price SEK 3,200 (€309)
Estimated SEK 3,000
Höga Kusten
Price SEK 4,500 (€439)
Estimated SEK 6,000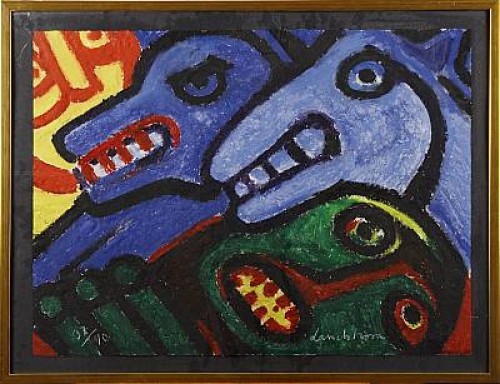 Figurkomposition
Price SEK 6,000 (€586)
Estimated SEK 6,000
Price SEK 44,000 (€4,318)
Estimated SEK 12,000–15,000
Price SEK 38,000 (€3,729)
Estimated SEK 12,000–15,000
Price SEK 13,000 (€1,276)
Estimated SEK 5,000–7,000
Price SEK 40,000 (€3,926)
Estimated SEK 10,000–12,000
Price SEK 27,000 (€2,650)
Estimated SEK 8,000–10,000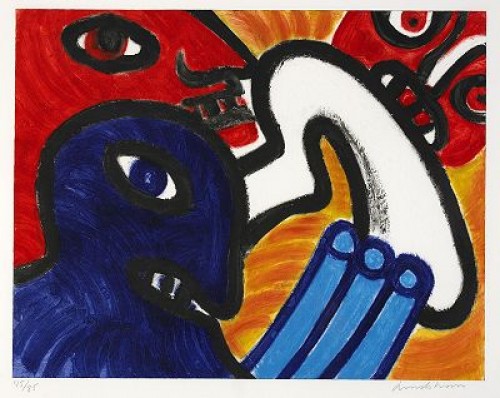 Figurer
Price SEK 6,000 (€557)
Estimated SEK 4,000–5,000
Komposition
Price SEK 84,000 (€7,920)
Estimated SEK 50,000–70,000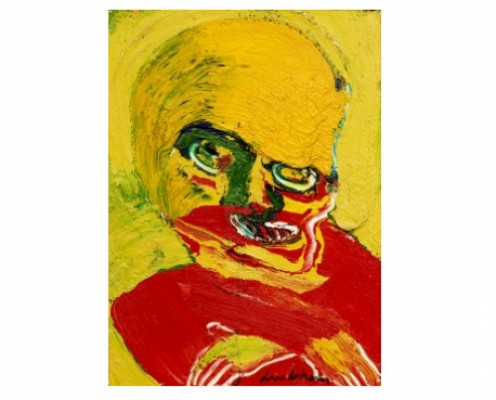 Geniet
Price SEK 125,000 (€11,786)
Estimated SEK 80,000–100,000
Ansikte Med Röd Näsa
(1999)
Price SEK 44,000 (€4,112)
Estimated SEK 25,000–30,000
Komposition. Epreuve D'artiste
Price SEK 1,400 (€125)
Estimated SEK 1,500–2,000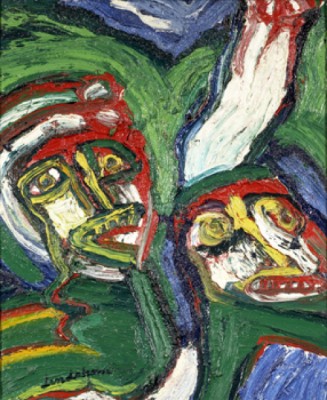 Julen I Arjeplog
Price SEK 54,000 (€4,919)
Estimated SEK 50,000–70,000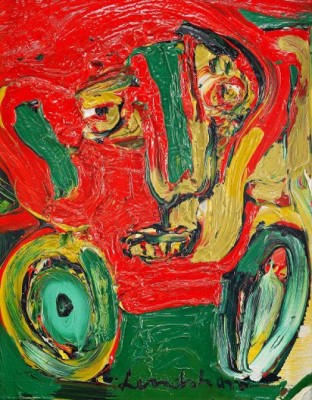 Price SEK 38,000 (€4,086)
Estimated SEK 20,000–25,000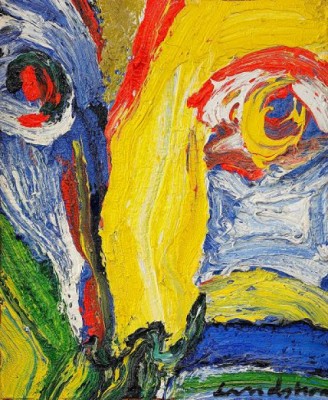 Polykrom Figur
Price SEK 70,000 (€7,526)
Estimated SEK 60,000–80,000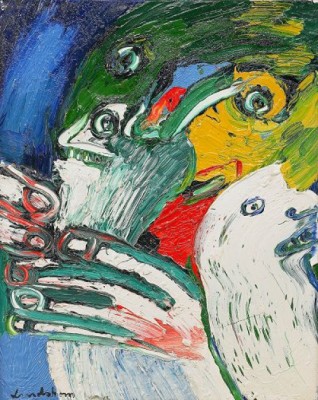 Price SEK 150,000 (€16,129)
Estimated SEK 125,000–150,000