Carl Magnus LINDQVIST

1884–1977, Sweden
Name
Carl Magnus LINDQVIST
Carl Magnus Lindqvist attended the evening session of Technology in Stockholm and at the Art Academy for Oscar Björck and Gustaf Cederström and for Andre Lhote in Paris. He undertook study tours to Germany and France. He has painted portraits, figure compositions, landscapes, and beach pictures. He has also done book illustrations.
Represented: National Museum in Stockholm, and in most northern city museums.
Source: Art Signature Dictionary
Carl Magnus Lindqvist studerade vid Tekniska aftonskolan i Stockholm samt vid Konstakademien för Oscar Björck och Gustaf Cederström samt för Andre Lhote i Paris. Han företog studieresor till Tyskland och Frankrike. Han har målat porträtt, figurkompositioner, landskap, samt strandbilder. Han har även utfört bokillustrationer.
Offentlig utsmyckning:
Sollentuna gravkapell, Björksele kyrka och Vännäs kyrksal, Gravkapellet i Sollentuna och Byske kyrka.
Representerad:
Nationalmuseum i Stockholm, samt i de flesta norrländska stadsmuséerna.
Source: Art Signature Dictionary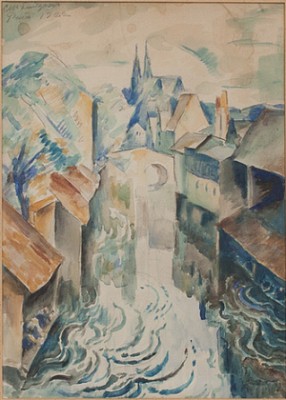 Price SEK 2,600 (€280)
Estimated SEK 1,800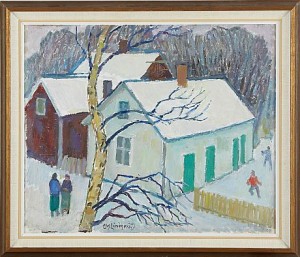 Utsikt Från Mitt Fönster
Price SEK 1,600 (€178)
Estimated SEK 1,200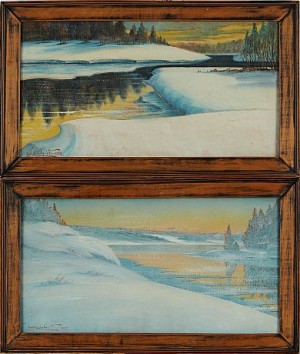 (2) Vinterlandskap
(1917)
Price SEK 3,200 (€374)
Estimated SEK 2,500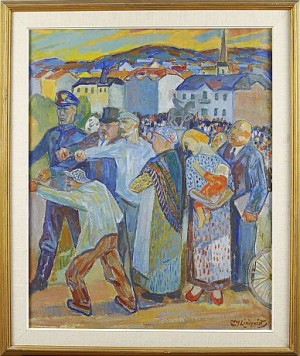 Skandal I Brackköping
Price SEK 1,200 (€132)
Estimated SEK 2,000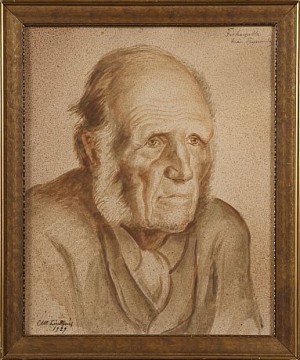 Fiskargubbe Från Trysunda
(1929)
Price SEK 0 (€0) Not sold
Estimated SEK 1,000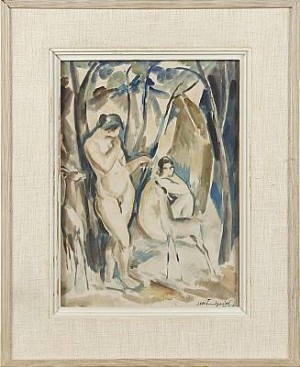 Landskap Med Figurer
(1922)
Price SEK 1,500 (€156)
Estimated SEK 1,200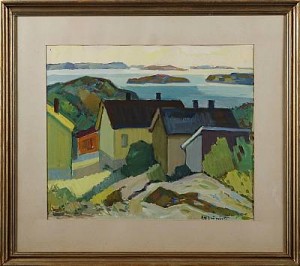 Sol över Fjärden
Price SEK 2,700 (€265)
Estimated SEK 1,000