Carl FAGERBERG
1878–1948, Sweden
Name
Carl, Vilhelm FAGERBERG
Carl Fagerberg studied at the Art Academy and in Paris. He carried out realistic sculptures of small format portrait busts, animals, sports pictures and decorative works. Represented: National Museum in Stockholm, Gothenburg Röhss Museum, Kalmar, Gothenburg Art Museum, the Swedish National Portrait Collection at Gripsholm Castle and the Coin Cabinet, Stockholm.
Source: Art Signature Dictionary
Carl Fagerberg studerade vid Konstakademien och i Paris. Han utförde realistiska småskulpturer som porträttbyster, djur, idrottsbilder och dekorativa arbeten. Han har modellerat ett 100-tal porträttskulpturer, Anders Zorn, Kristina Nilsonstatyn i Ljungby, Utfört arbeten till ett flertal kyrkor, Svenska kyrkan i Paris, Gravmonument, Fontäner i Sundbyberg och Visby, medaljer och plaketter.
Representerad: Nationalmuseum i Stockholm, Röhsska muséet Göteborg, Kalmar, Göteborgs Konstmuseum, Svenska Statens porträttsamling på Gripsholms slott och Myntkabinettet, Stockholm.
Source: Art Signature Dictionary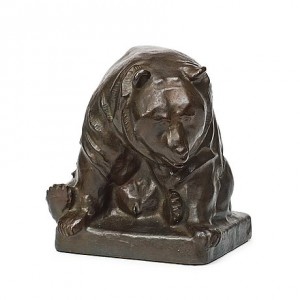 Sittande Björn
Price SEK 8,288 (€932) Incl. buyer's premium
Estimated SEK 7,000–9,000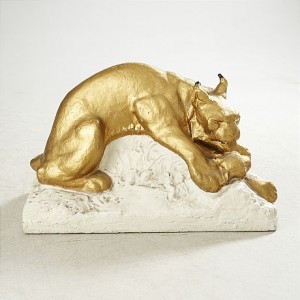 Price SEK 1,600 (€184)
Estimated SEK 3,000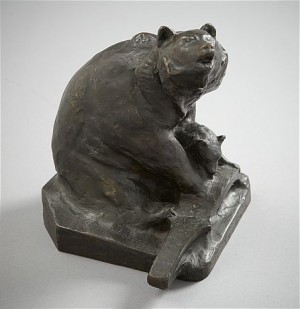 Björnhona Med Unge Fångad I Björnsax
Price SEK 0 (€0) Not sold
Estimated SEK 7,000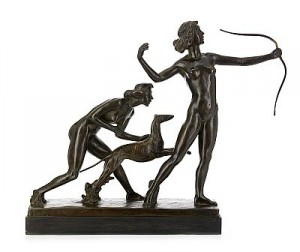 Diana Och Nymf
Price SEK 9,000 (€937)
Estimated SEK 8,000–10,000
Mor Med Barn
Price SEK 6,000 (€617)
Estimated SEK 4,000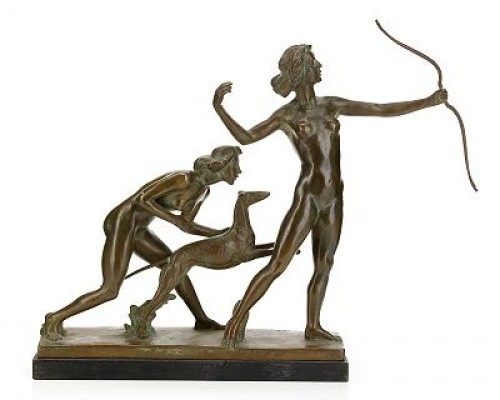 Diana Och Nymf
Price SEK 15,000 (€1,414)
Estimated SEK 8,000–10,000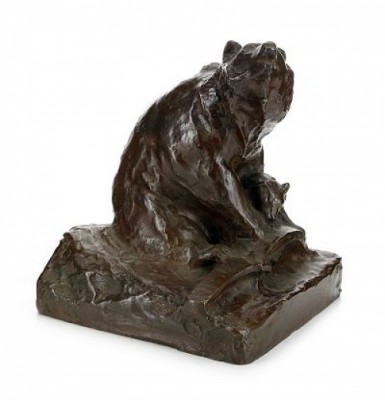 Björnhona Med Unge Fångad I Björnsax
Price SEK 0 (€0)
Estimated SEK 8,000–10,000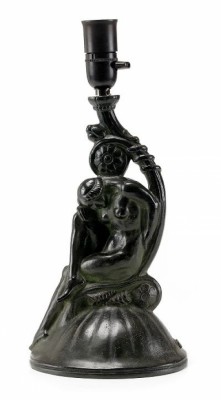 Lampfot
Price SEK 4,200 (€392)
Estimated SEK 3,000–4,000