Emil 'E. J-Thor' JOHANSON-THOR
1889–1958, Sweden
Also known as: EJT, Johansson-Thor
Name
Emil 'E. J-Thor' JOHANSON-THOR
Emil Johanson-Thor studied at Alhtins painting school and at the Art Academy for Axel Tallberg. He undertook study tours to France, Germany, Holland, England and Italy. He often painted landscapes of the south part.
Source: Art Signature Dictionary
Emil Johanson-Thor studerade vid Alhtins målarskola och vid Konstakademien för Axel Tallberg. Han företog studieresor till Frankrike, Tyskland, Holland, England och Italien. Han målade ofta landskap från Skåntrakten.
Source: Art Signature Dictionary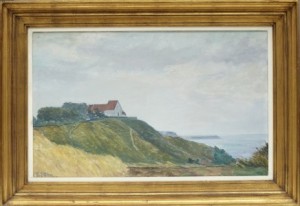 Price SEK 1,000 (€106)
Estimated SEK 2,000–3,000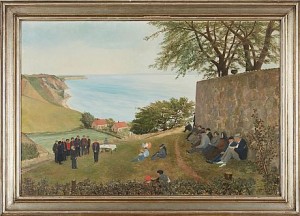 Frälsningsarméns Möte
(1933)
Price SEK 52,000 (€6,061)
Estimated SEK 12,000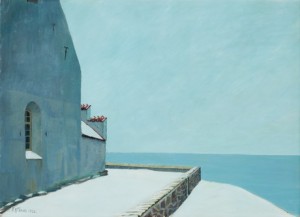 Vinterdag Vid ödekyrkan, Hven
(1953)
Price SEK 28,050 (€3,153) Incl. buyer's premium
Estimated SEK 25,000–30,000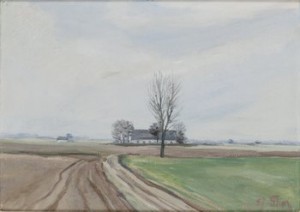 Price SEK 1,200 (€120)
Estimated SEK 2,000–2,500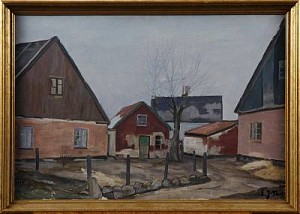 Motiv Från Hällestad
Price SEK 1,200 (€118)
Estimated SEK 1,500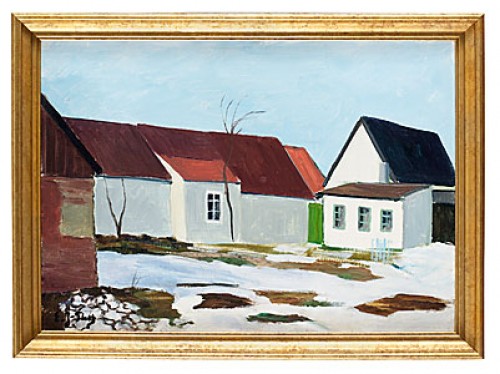 Vårvinter, Anderslöv
Price SEK 12,000 (€1,071)
Estimated SEK 8,000–10,000