Ewald DAHLSKOG

1894–1950, Sweden
Also known as: ED
Name
Ewald, Albin Filip DAHLSKOG
Ewald Dahlskog studied at the Art Academy. He has served as a monumental painter. He also works with marquetry. Parallel to this, he designed the models for glass and ceramics to Kosta and Boberg fajansfabrik.
Represented: Moderna Museet in Stockholm, the National Museum in Stockholm, Gothenburg Museum of Art, Malmö Museum, Gävle, Västerås, Norrköping and museums in New York.
Ewald Dahlskog studerat vid Konstakademien. Han har verkat som monumentalmålare. Han arbeten även med intarsia. Jämsides med detta har han ritat modeller för glas och keramik till Kosta och Bobergs fajansfabrik.

Offentlig utsmyckning:
Plafonder i Stockholms
Stadshus och Konserthus. Dekorationer i Tändstickspalatset i Stockholm, i Göteborgs Konserthus, i bankbyggnader och biografer.

Representerad:
Moderna Museet i Stockholm, Nationalmuseum i Stockholm, Göteborgs Konstmuseum, Malmö Museum, Gävle, Västerås och Norrköpings muséer och i New York.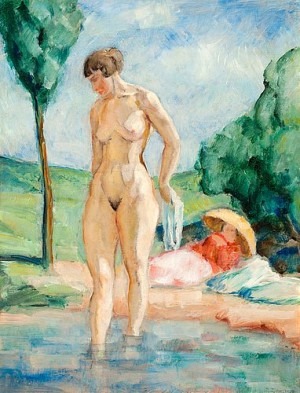 Badnymf
(Executed in 1910's)
Price SEK 15,300 (€1,773) Incl. buyer's premium
Estimated SEK 15,000–20,000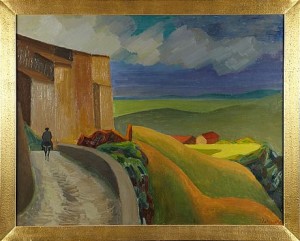 Italienskt Landskap
(-40)
Price SEK 6,000 (€656)
Estimated SEK 6,000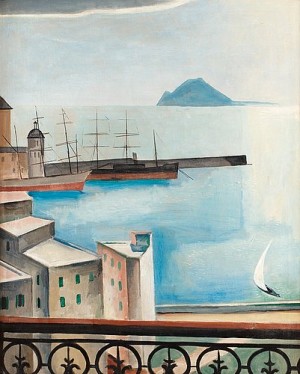 Price SEK 92,000 (€9,992)
Estimated SEK 25,000–30,000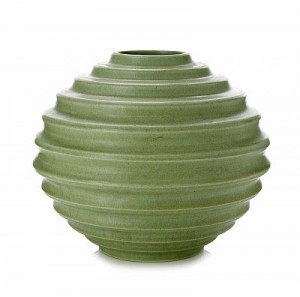 Vas, Bo Fajansfabrik, Lergods Med Grön Glasyr
Price SEK 4,800 (€521)
Estimated SEK 4,000–5,000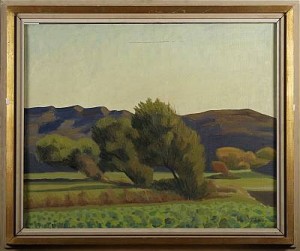 Sensommardag
Price SEK 2,700 (€279)
Estimated SEK 2,000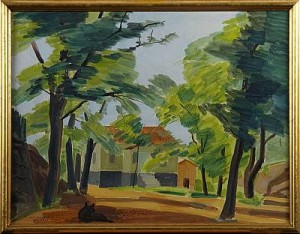 Price SEK 1,500 (€155)
Estimated SEK 1,500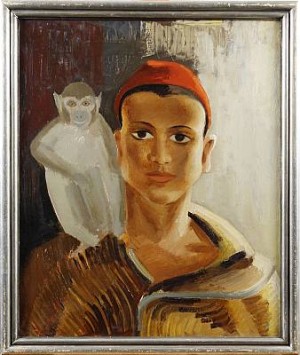 Pojke Med Silkesapa
Price SEK 2,700 (€264)
Estimated SEK 3,000
Price SEK 2,600 (€255)
Estimated SEK 5,000–7,000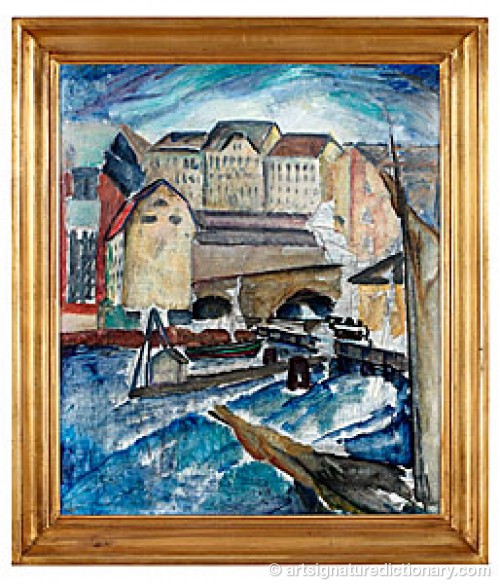 Motiv Från Slussen
(1920)
Price 15,000 (€1,515)
Estimated 20,000–25,000