Fritiof SCHÜLDT

1891–1978, Sweden
Name
Primus, Fritiof, Johannes SCHÜLDT
Fritiof Schüldt studied at the Art Academy. He undertook trips to Italy and France. He has painted portraits and figure compositions, nude, interiors, landscapes from France and Italy, and still lifes. Coloring is consistently fine tuned. He became a sought-portrait painter.
Represented: National Museum in Stockholm, Moderna Museet in Stockholm, Gothenburg Art Museum, Linkoping, Malmo Museum, National Museum in Oslo.
Source: Art Signature Dictionary
Fritiof Schüldt studerade vid Konstakademien. Han företog resor till Italien och Frankrike. Han har målat porträtt och figurkompositioner, naket, interiörer, landskap från Frankrike och Italien, samt stilleben. Koloriten är genomgående fint stämd. Han blev en anlitad porträttmålare. Han var tidigt medlem i Smedsuddskolonin och i Färg och Form. Lärare och professor vid Konsthögskolan i Stockholm.

Representerad:
Nationalmuseum i Stockholm, Moderna Muséet i Stockholm, Göteborgs Konstmuseum, Linköping, Malmö Museum, Nationalmuséet i Oslo.
Source: Art Signature Dictionary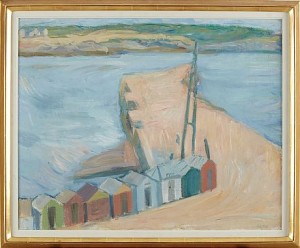 Concarneau
Price SEK 4,000 (€455)
Estimated SEK 6,000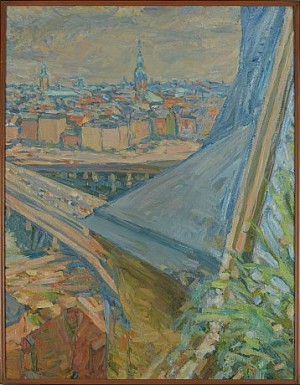 Utsikt över Gamla Stan
(-70)
Price SEK 3,200 (€374)
Estimated SEK 4,000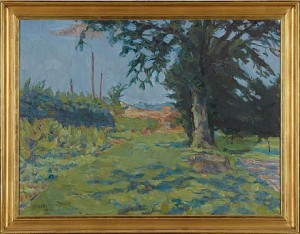 Price SEK 3,000 (€347)
Estimated SEK 5,000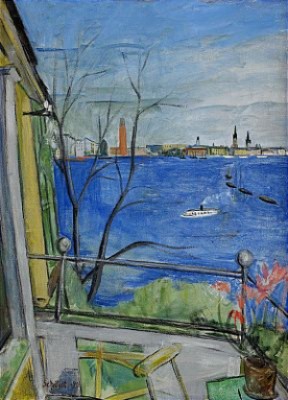 Utsikt Från Sjövillans Balkong, Smedsudden - Stockholm
(-20)
Price SEK 140,000 (€15,205)
Estimated SEK 150,000–175,000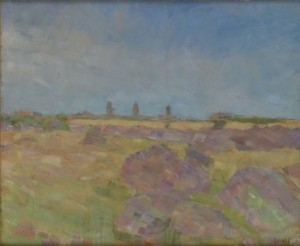 Alvaret I Soldis
Price SEK 0 (€0) Not sold
Estimated SEK 8,000–10,000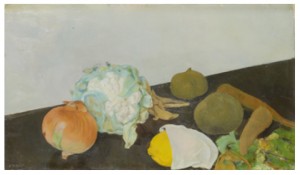 Stilleben Med Citron Och Blomkål
Price SEK 32,000 (€3,059)
Estimated SEK 35,000–40,000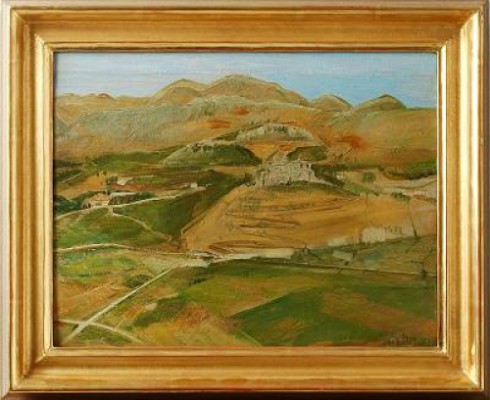 Sydländskt Landskap
Price SEK 0 (€0)
Estimated SEK 5,000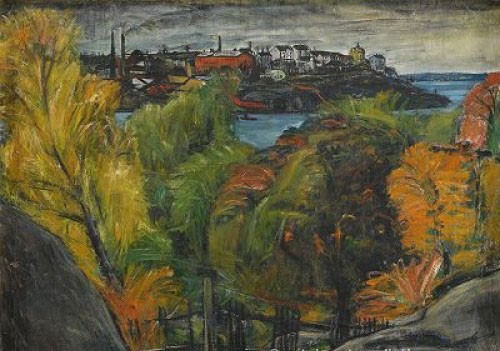 Price SEK 28,000 (€28,288)
Estimated SEK 20,000–25,000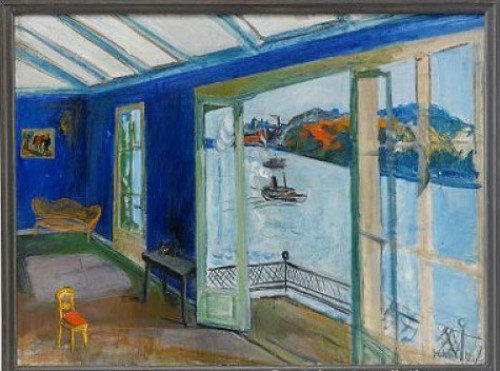 Den Blå Salen - Smedsudden
(1921)
Price SEK 200,000 (€20,202)
Estimated SEK 50,000–60,000