Göran HAUSENKAMP
1962, Sweden
Göran Hausenkamp studied in art history in Lund 1986-1987. Basic course in painting at Citizen School in Lund. His paintings are abstract compositions and his sculpture, often large. Active member of Studio 20 and Artist pool during a 10-year period. Carried illustration assignments in several books and brochures.
Solo Exhibitions: Lund, Malmo, Stockholm, Helsingborg and Karlskrona.
Juried exhibitions: Skåne artist guild touring exhibition in Malmo in 1998, and Salon spring exhibition in Malmö 1999.
Public art: Wall Paintings in several locations in Helsingborg, the condominium association Pyramid of Malmo, and träkompositioner in gymnasiums, schools and businesses in Helsingborg.
Göran Hausenkamp studerade i konstvetenskap i Lund 1986-1987. Grundkurs i måleri på Medborgarskolan i Lund, 1 år dagkurs i måleri på Kursverksamheten i Lund, samt 1 år på Kulturlinjen Östra Grevie folkhögskola. Hans måleri är abstrakt och hans skulpturkompositioner, ofta stora, tillverkar han av drivved och skrot. Verksam medlem i Ateljé 20 och Konstnärspoolen under en 10-årsperiod. Utfört illustrationsuppdrag i ett flertal böcker och broschyrer.

Separatutställningar:
Lund, Malmö, Stockholm, Helsingborg och Karlskrona.

Jurybedömda utställningar:
Skånes konstnärsgilles vandringsutställning i Malmö 1998, samt Konstsalongens vårsalong i Malmö 1999.

Offentlig utsmyckning:
Väggmålningar på flera platser i Helsingborg, för bostadsrättsföreningen Pyramiden i Malmö, samt träkompositioner i idrottshallar, på skolor och företag i Helsingborg.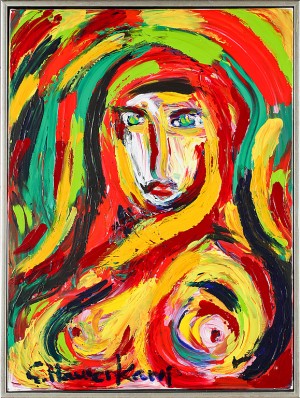 Composition
Price SEK 2,105 (€238)
Estimated SEK 3,000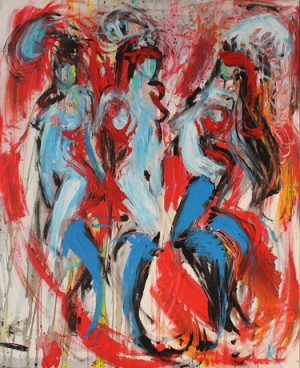 Modeller
Price SEK 1,600 (€185)
Estimated SEK 3,000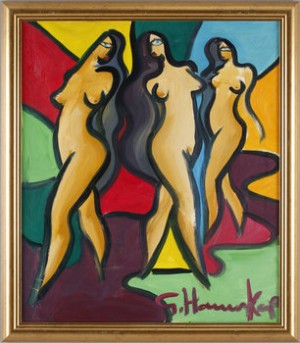 Tre Kvinnofigurer
Price SEK 2,200 (€246)
Estimated SEK 2,000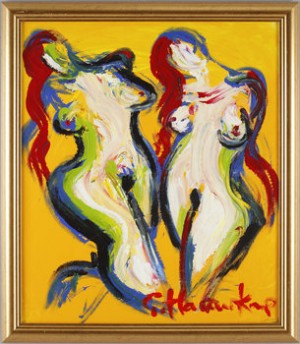 Två Kvinnofigurer
Price SEK 2,200 (€249)
Estimated SEK 2,000