Krukowskaja ZOIA
1903–1999, Russia/Sweden
Also known as: Kilbom
Zoia (Krukowskaja) Kilbom, Russo-Swedish artist. Zoia came by marriage to Karl Kilbom 1922 to Sweden. Her best-known motifs are flowers and cityscapes.
Zoia was born in Moscow but spent much time in Sweden and has particular carried out public works of such \"Svenska Dagbladet\" and Grand Hotels in Saltsjöbaden, Sweden.
Zoia (Krukowskaja) Kilbom, rysk-svensk konstnär. Zoia kom genom giftermål med Karl Kilbom 1922 till Sverige. Hennes mest kända motiv är blommor och stadsbilder. Hon utgav Mina ryska dagar (1938).
Zoia är född i Moskva men har tillbringat stor tid i Sverige och har bl.a. utfört offentliga utsmyckningar hos exempelvis Svenska Dagbladet och Grand Hotell i Saltsjöbaden.

Representerad:
Moderna Museet, i Västerås, H. M. K., Sthlms Stadsmuseum, Sthlms Konserthus, m.fl.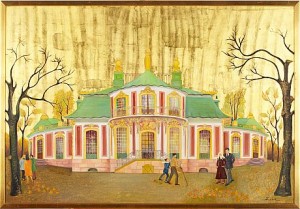 Kina Slott
Price SEK 8,000 (€958)
Estimated SEK 12,000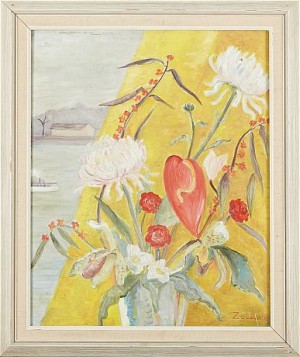 Blomsterstilleben Med Fönsterutsikt
Price SEK 2,000 (€226)
Estimated SEK 1,500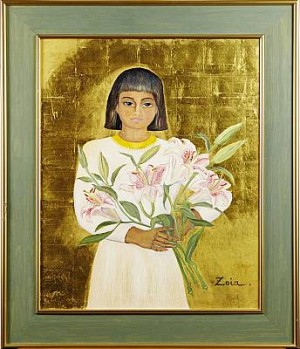 Flicka Med Liljor - Mot Guldfond
Price SEK 5,000 (€567)
Estimated SEK 2,500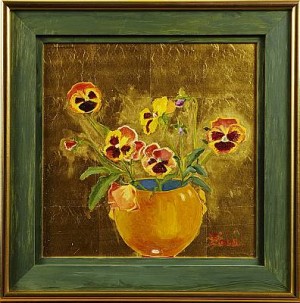 Penseer - Mot Guldfond
Price SEK 7,200 (€817)
Estimated SEK 2,000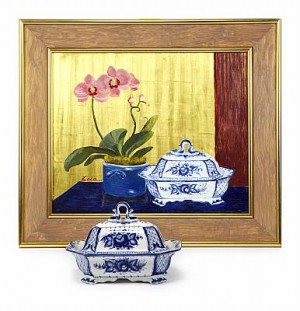 Stilleben Med Orkidée Och Terrin - Mot Guldfond
Price SEK 8,000 (€908)
Estimated SEK 4,000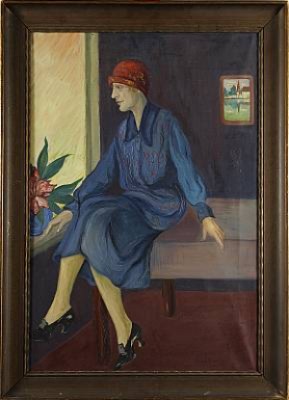 Price SEK 3,000 (€308) Not sold
Estimated SEK 2,000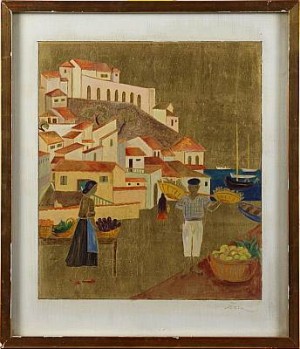 Figurscen
Price SEK 2,500 (€253)
Estimated SEK 3,000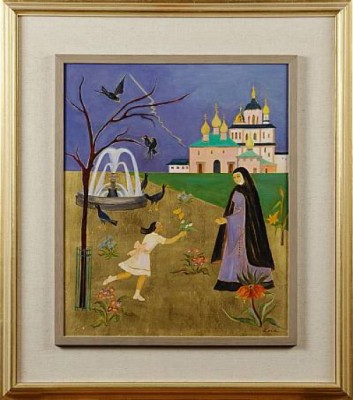 Figurscen
Price SEK 3,200 (€309)
Estimated SEK 3,000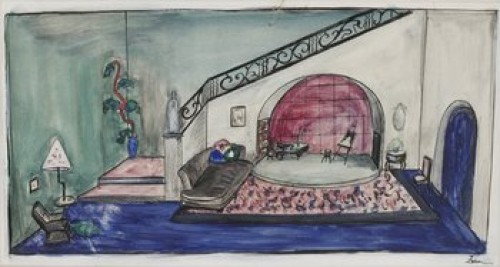 (2) Vardagsrumdinteriörer
Price SEK 1,000 (€98)
Estimated SEK 1,000–1,500