Olle BÆRTLING
1911–1981, Sweden
Also known as: Baertling

Verdict of guilty
0201-K115132-11
Seregrafi, composition, signed "Bærtling" numbered 100/200 and dated 1955, approx 15x26 cm. The painting was submitted to a small auction house in Stockholm by a man from England to be sold online. But the auction house staff became suspicious of the painting's authenticity and summoned the police who took the painting seized for further investigation. When the police would interrogate the Englishman, he had disappeared - he had left the country! After the expert investigation and judgment declared that the painting is not genuine. It is a forgery. The man had also submitted two other paintings for sale. One painting signed with monogram "George Braque," and the other was signed "Zorn". Although these were forged and can be seen on the respective artist page.
Seregrafi, komposition, signerad "Bærtling" numrerad 100/200 och daterad 1955, ca 15x26 cm. Målningen lämnades in till ett mindre auktionshus i Stockholm av en man från England för att säljas online. Men auktionshusets personal blev misstänksamma på målningens äkthet och tillkallade polis som tog målningen i beslag för vidare utredning. När polisen skulle förhöra Engelsmannen hade han försvunnit – han hade lämnat landet! Efter expertutredning och dom förklarades att målningen inte är äkta. Det är en förfalskning. Mannen hade även lämnat in två andra målningar för försäljning. En målning signerad med monogram "George Braque", och den andra var signerad "Zorn". Även dessa var falska och kan ses på respektive artistsida.














Name
Olle, Bertil Georg BÆRTLING

Olle Bærtling was born in Halmstad, Sweden, on December 6, 1911 and was living in Stockholm since 1928. 
Olle Bærtling died on May 2nd, 1981 in Stockholm.

1939 
Marries Lisa Maria von Roxendorff.

1974 First one-man exhibition in Rome - Galleria della Trinità. Commissioned by the City of Stockholm Bærtling executes a curtain for the new Centre of Culture in Stockholm. Architect Peter Celsing.

1975, first one-man exhibition in Zürich - Junior Galerie.

1976, first one-man exhibition in Canada - Contemporary Royale, Vancouver.

1977, first one-man exhibition in Germany-Kunsthalle Düsseldorf - Kunstverein für die Rheinlande und Westfalen.

1981 Olle Bærtling died on May 2nd, 1981, just before a extencive retrospective one-man-exhibition in Malmö Art Gallery and Museum of Modern Art in Stockholm.
Source: http://www.baertling.com/
Olle Bærtling föddes i Halmstad den 6 december 1911. Bosatte sig 1928 i Stockholm. Olle Bærtling avled 2 maj 1981 i Stockholm.

1939 Gifter sig med Lisa Maria von Roxendorff.

1974 Första separatutställningen i Rom - Galleria della Trinità.

1975 Första separatutställningen i Zürich - Junior Galerie.

1976 Första separatutställningen i Canada - Contemporary Royale, Vancouver.
Skulptur, 45 meter hög, för Centre Pompidou. Förlagan till skulpturen är \"Yayao\" från 1971, H 525 cm.

1977 Första separatutställningen i Västtyskland - Kunsthalle Düsseldorf - Kunstverein für die Rheinlande und Westfalen.

1981 Olle Baertling dog den 2 maj 1981, strax innan en stor retrospektiv utställning på Malmö konsthall och Moderna Museet.


Olle Baertlig började måla som autodidakt 1934 i en närmast nordisk expressionistisk stil, men kom efter att i Paris studera för André Lhote och Fernand Léger 1948, att övergå allt mer till abstrakt.
Han möter influenser från Mondrian, Kandinsky, Kasimir Malewitsch, suprematism, syntetism, konkretism, neoplastisism och det realistiska manifestet. Han debuterade 1949 med målningar, i dystra färger, från det krigshärjade London.
Han blir mer och mer abstrakt i sitt måleri med Esta och Kompositioner 1949-1950. Han återkom till Sverige och blev utesluten ur konstnärlivet och även gruppen 1947 år män, de då uppmärksammade konkretisterna. Han fick inte ställa ut. Alla var nedlåtande och i det närmaste föraktfulla.
Där kommer en typ och smäller upp trianglar och tror att han är något.
Han fick oväntat stöd från en gallerist, Agnes Widlund på Galleri Samlaren och det blev avgörande för hans framtid. 3 herrar, som snart själva blev ledande inom svensk konstliv fick se hans konst och blev stumma av hänförelse. De träffades i en lägenhet och var eniga om att hjälpa fram honom. Det var Oscar Reuterswärd, Pontus Hultén och Rolf Söderberg. De ordnade, så att han kom i kontakt med organisationen Les Realités Nouvelles 1950 och Galleri Denise René i Paris, samtidigt som den store konkretisten August Herbin blev hans stöd och fadder.
Hans första utställning i Paris blev ett faktum 1953 och han nådde snabbt berömmelse över hela världen.
I Sverige häpnade etablissemanget, en banktjänsteman, som halvt om halvt var tjänstledig, komma här med trianglar i plangeometriska kompositioner. Han blev ett namn att lägga på minnet. Ett stort namn i världen, med sina målade geometriska former med hårda färger och knivskarpa konturer. Han måleri kan också sättas samman med Op-konst. Själv ville han inte teoretisera, utan ville att betraktaren skulle avnjuta hans målningar som musik.
Han har även arbetat med svetsade och lackerade järnskulpturer.
Representerad: Nationalmuseum i Stockholm, Moderna Museet i Stockholm, Göteborgs Konstmuseum, Malmö Museum, museerna i Norrköping och Västerås, H.M.K., Lund Universitetsbibliotek, Uppsala Universitetsbibliotek, samt Skissernas museum i Lund.
Source: http://www.baertling.com/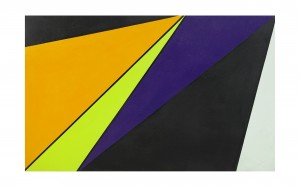 Price SEK 800,000 (€91,120)
Estimated SEK 800,000–1,000,000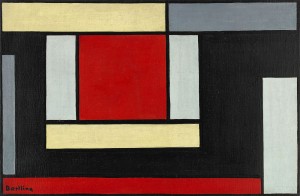 Price SEK 120,000 (€13,980)
Estimated SEK 100,000–125,000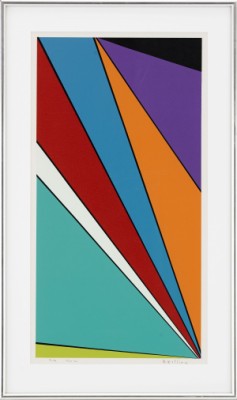 Price SEK 25,000 (€2,913)
Estimated SEK 15,000–18,000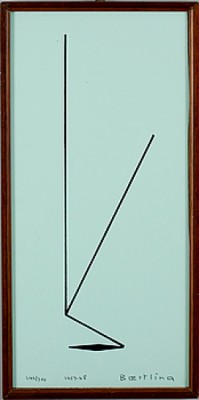 Price SEK 5,300 (€644)
Estimated SEK 3,000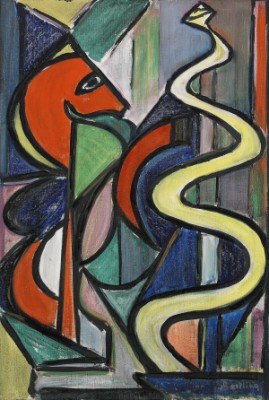 Price SEK 47,000 (€5,272)
Estimated SEK 60,000–80,000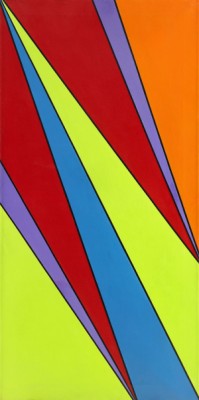 Price SEK 900,000 (€100,953)
Estimated SEK 1,000,000–1,500,000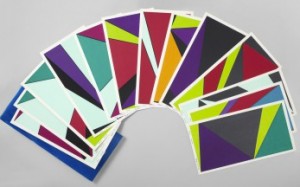 (35) Angles Of Bertling, Open Form Infinate Space" From Cinétisme To Open Form 1949‑1968
(1964-68)
Price SEK 116,000 (€13,044)
Estimated SEK 75,000–100,000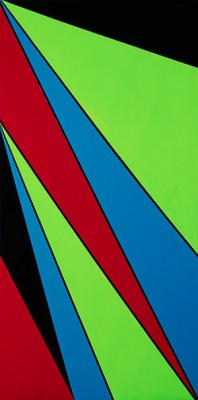 Price SEK 2,100,000 (€224,070)
Estimated SEK 1,000,000–1,500,000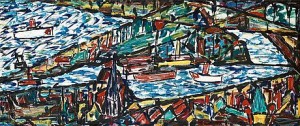 Price SEK 65,000 (€6,936)
Estimated SEK 80,000–100,000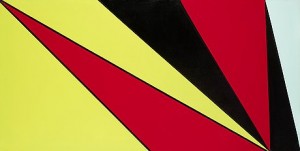 Price SEK 925,000 (€98,698)
Estimated SEK 1,000,000–1,500,000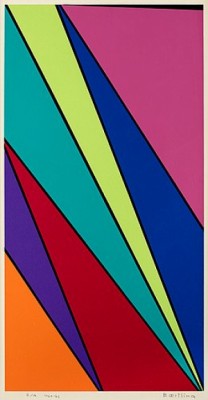 Deny", Ur: "les Triangles De Baertling
(1960-61)
Price SEK 31,000 (€3,308)
Estimated SEK 20,000–25,000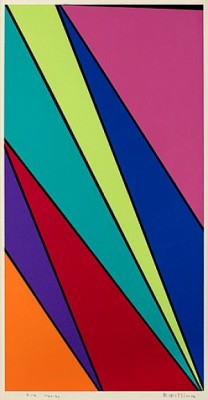 Deno", Ur: "les Triangles De Baertling
(1960-61)
Price SEK 23,000 (€2,454)
Estimated SEK 20,000–25,000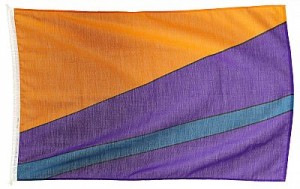 (4) Flags For Americas Cup
Price SEK 13,000 (€1,418)
Estimated SEK 12,000–15,000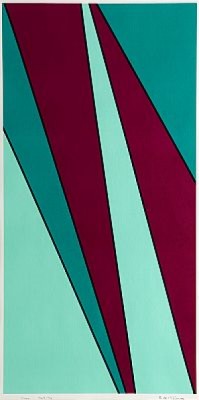 Price SEK 20,000 (€2,182)
Estimated SEK 15,000–18,000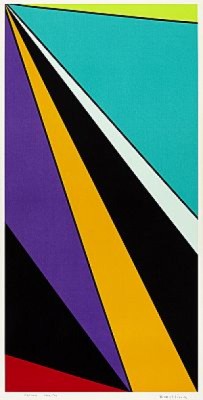 Price SEK 19,000 (€2,073)
Estimated SEK 12,000–15,000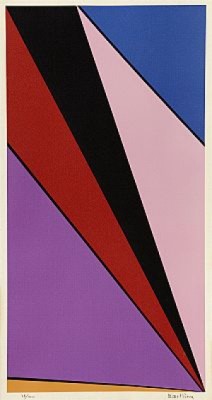 Price SEK 11,000 (€1,200)
Estimated SEK 10,000–15,000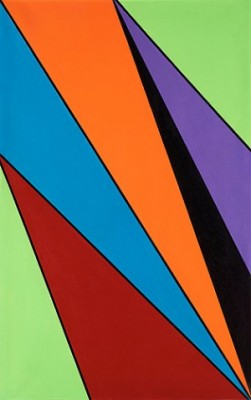 Price SEK 1,075,000 (€116,100)
Estimated SEK 500,000–700,000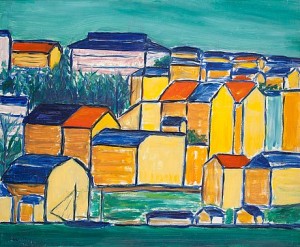 Price SEK 92,000 (€9,936)
Estimated SEK 50,000–60,000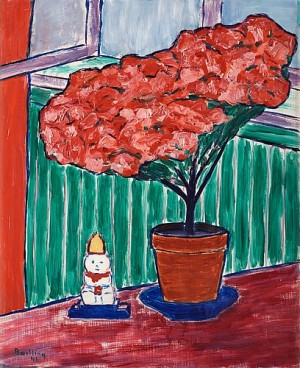 Price SEK 35,000 (€3,801)
Estimated SEK 40,000–50,000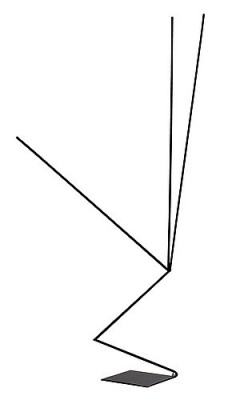 Price SEK 95,000 (€10,318)
Estimated SEK 100,000–125,000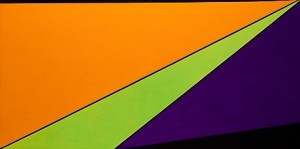 Price SEK 500,000 (€54,305)
Estimated SEK 500,000–700,000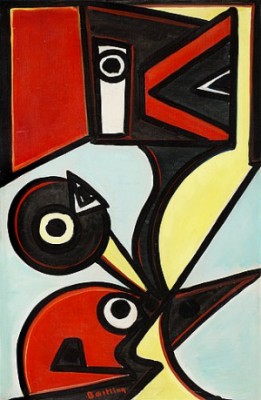 Price SEK 155,000 (€16,835)
Estimated SEK 80,000–100,000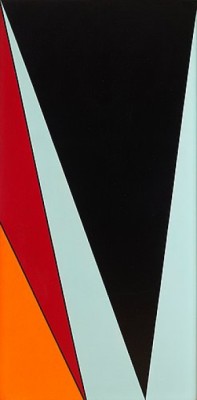 Price SEK 1,950,000 (€211,790)
Estimated SEK 1,000,000–1,200,000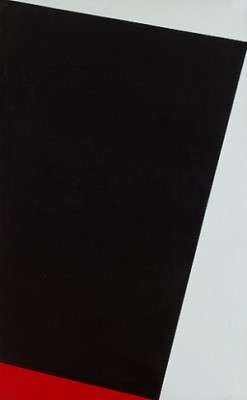 Force Noir, Blanc, Rouge
(1953)
Price SEK 400,000 (€43,444)
Estimated SEK 400,000–450,000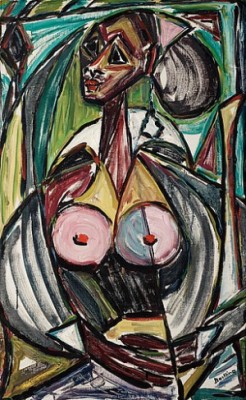 Price SEK 68,000 (€7,385)
Estimated SEK 80,000–100,000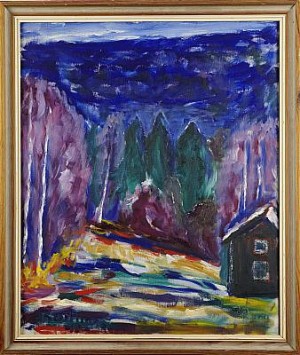 Price SEK 10,500 (€1,137)
Estimated SEK 8,000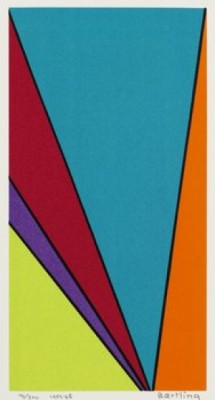 (portfolio, 35 P) The Angles Of Baertling. Open Form Infinite Space. From Cinétisme To Open Form 1949-1968
Price SEK 102,000 (€10,608)
Estimated SEK 60,000–80,000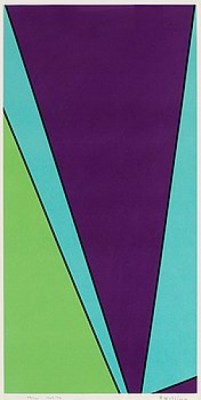 Yuak
Price SEK 21,000 (€2,184)
Estimated SEK 12,000–15,000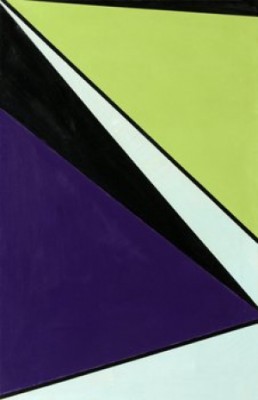 Price SEK 140,000 (€14,560)
Estimated SEK 130,000–150,000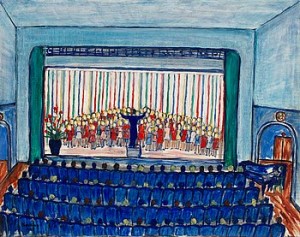 Price SEK 0 (€0) Not sold
Estimated SEK 30,000–35,000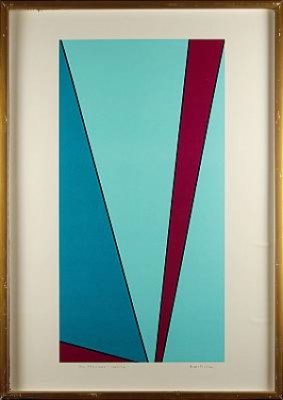 Price SEK 12,000 (€1,213)
Estimated SEK 5,000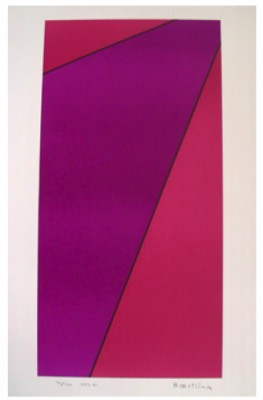 Price SEK 10,000 (€956)
Estimated SEK 8,000–10,000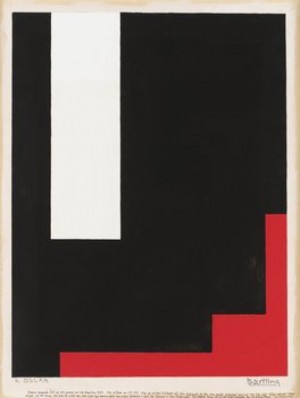 à Oscar
Price SEK 78,000 (€7,461)
Estimated SEK 60,000–80,000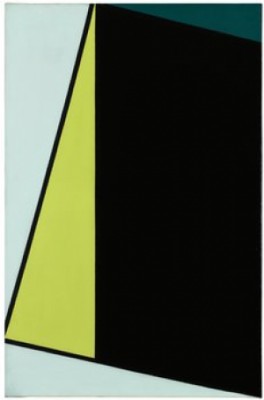 Komposition I Grönt Och Svart
(1953)
Price SEK 220,000 (€21,043)
Estimated SEK 150,000–175,000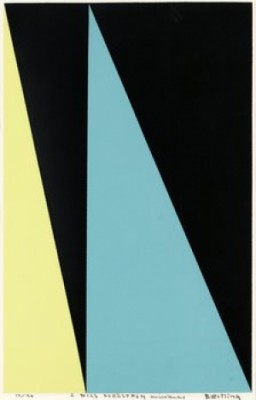 Untitled
Price SEK 10,800 (€1,033)
Estimated SEK 6,000–8,000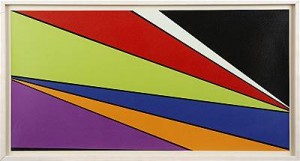 Les Triangels De Baertling, Edition De Denise René, Paris, Präglad Signatur,
Price SEK 15,000 (€1,438)
Estimated SEK 10,000
Price SEK 5,000 (€479)
Estimated SEK 5,000
Price SEK 3,700 (€355)
Estimated SEK 2,000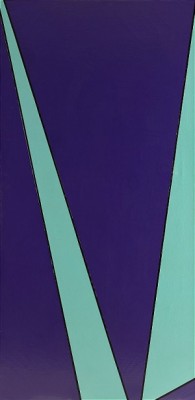 Price SEK 150,000 (€14,487)
Estimated SEK 150,000–200,000
Ur Angles Of Baertling, 1968
(1949-68)
Price SEK 4,000 (€386)
Estimated SEK 1,500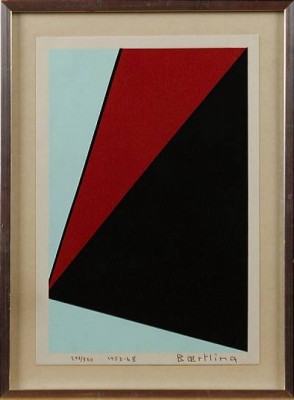 Ur Angles Of Baertling, 1968
(1953-68)
Price SEK 4,000 (€386)
Estimated SEK 2,500
(2) Geometrisk Komposition
(1951-68)
Price SEK 6,000 (€589)
Estimated SEK 2,500
(2) Geometrisk Komposition
(1949-68)
Price SEK 5,200 (€510)
Estimated SEK 2,500
Price SEK 30,000 (€2,787)
Estimated SEK 10,000–12,000
Vebamak
(1974, (1965-74))
Price SEK 19,000 (€1,765)
Estimated SEK 12,000–15,000
Vebamak
(1974, (1965-74))
Price SEK 15,000 (€1,394)
Estimated SEK 10,000–12,000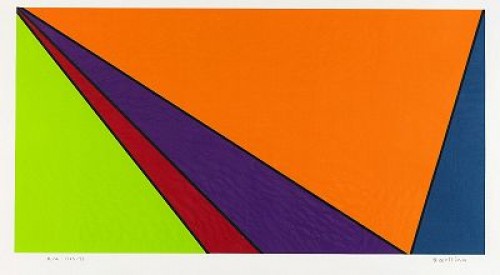 Price SEK 15,000 (€1,394)
Estimated SEK 8,000–10,000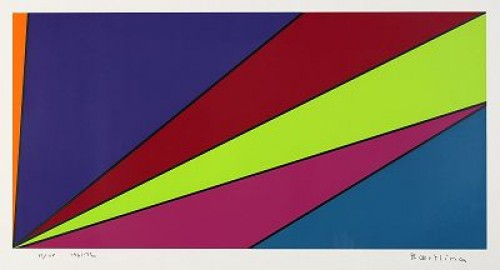 Price SEK 17,000 (€1,579)
Estimated SEK 8,000–10,000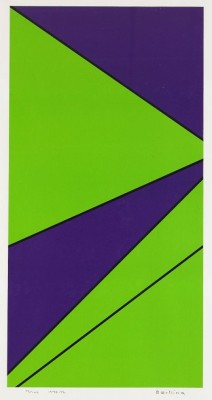 Price SEK 17,000 (€1,579)
Estimated SEK 8,000–10,000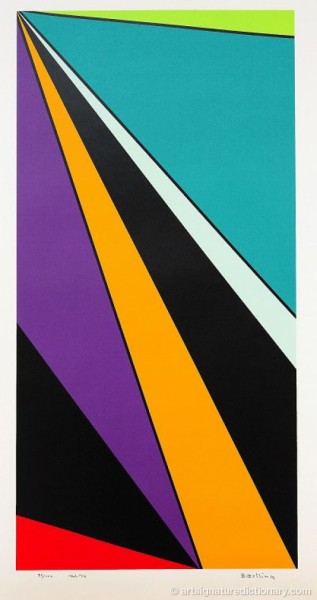 Karamy
Price SEK 26,000 (€2,766)
Estimated SEK 12,000–15,000