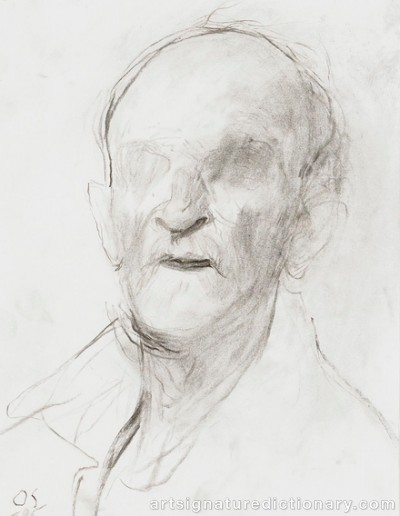 Olle SKAGERFORS
1920–1997, Sweden
Also known as: OS
Name
Anders Olof, Olle, SKAGERFORS
Olle Skagerfors studied at the Arts and Crafts Society and the Fine Arts in Gothenburg. He undertook study tours to France and England.

Represented: National Museum in Stockholm, Gothenburg Art Museum and Statens Museum for Kunst in Copenhagen.
Source: Internet
Olle Skagerfors var en svensk bildkonstnär född i Skövde. Han studerade vid Slöjdföreningens skola, på Valands konstskola i Göteborg samt på resor till Frankrike och England. Skagerfors är känd för sina expressiva och koloristiska västkustmålningar och porträtt. Han porträtterade främst människor från samhällets botten och fascinerades över skönheten i den mänskliga kroppens förfall.

Representerad:
Nationalmuseum i Stockholm, Göteborgs Konstmuseum och Statens Museum för Kunst i Köpenhamn.
Source: www.bukowskis.com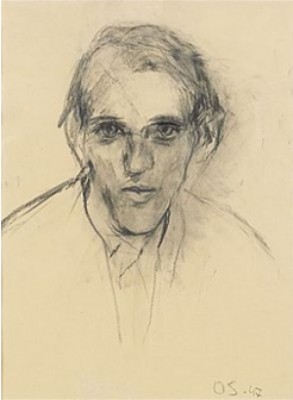 Price SEK 5,000 (€545)
Estimated SEK 6,000–8,000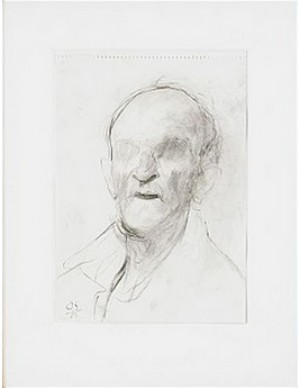 Price SEK 9,500 (€1,035)
Estimated SEK 8,000–10,000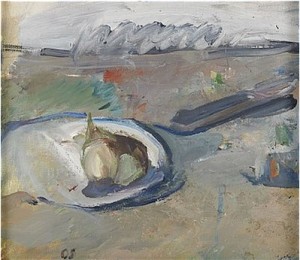 Stilleben Med Lök På Fat
(1968)
Price SEK 14,000 (€1,525)
Estimated SEK 20,000–25,000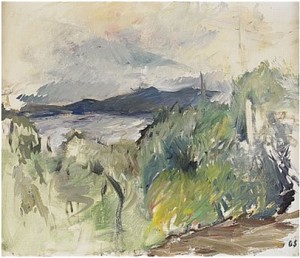 Grönska Vid Kust
Price SEK 14,000 (€1,547)
Estimated SEK 12,000–15,000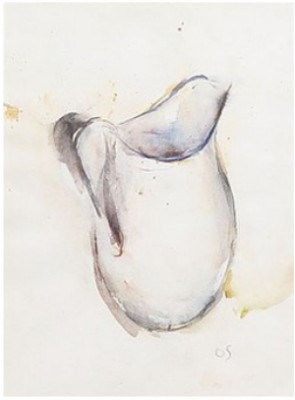 Kanna
(Executed in 1980's)
Price SEK 19,000 (€2,100)
Estimated SEK 12,000–15,000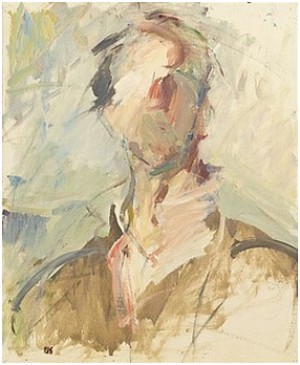 Price SEK 50,000 (€5,525)
Estimated SEK 20,000–25,000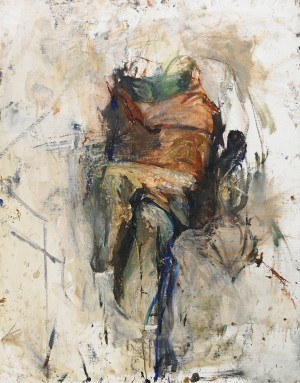 Knäna
Price SEK 100,000 (€11,390)
Estimated SEK 80,000–100,000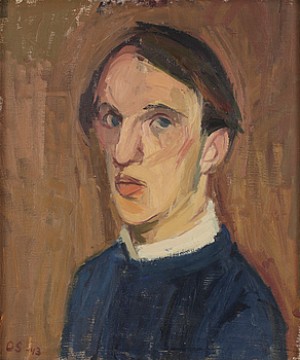 Price SEK 7,000 (€809)
Estimated SEK 9,000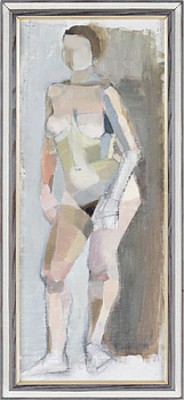 Modellstudie Av Kvinna
Price SEK 2,500 (€304)
Estimated SEK 4,000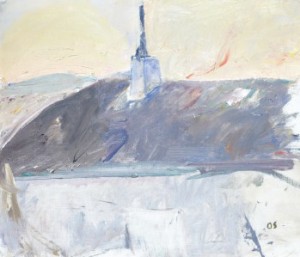 Price SEK 12,000 (€1,349)
Estimated SEK 12,000–15,000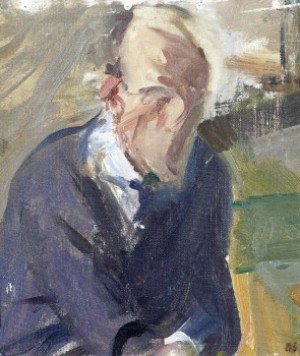 Självporträtt Iv
Price SEK 8,500 (€956)
Estimated SEK 8,000–10,000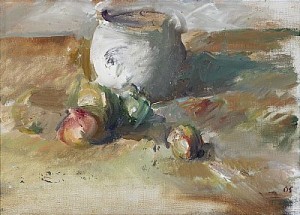 Stilleben - Vit Kruka Och Lökar
Price SEK 48,000 (€5,213)
Estimated SEK 30,000–40,000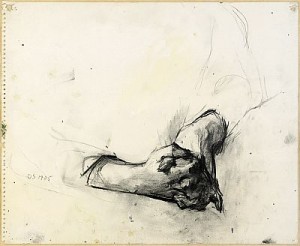 Knäppta Händer
Price SEK 26,000 (€2,824)
Estimated SEK 10,000–12,000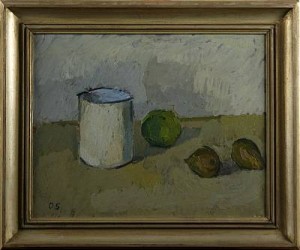 Price SEK 5,500 (€527)
Estimated SEK 6,000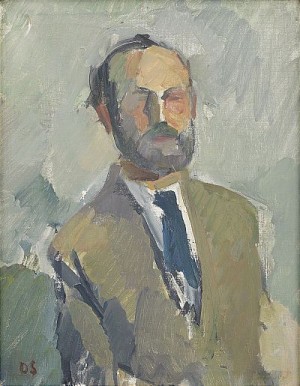 Porträtt Av En Gallerist
(1954)
Price SEK 13,000 (€1,277)
Estimated SEK 8,000–10,000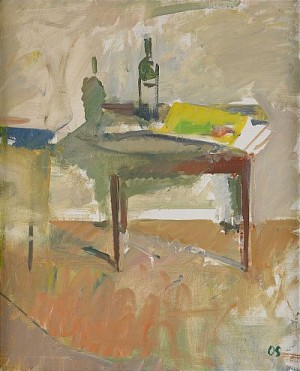 Interiör Med Stilleben
(1955)
Price SEK 38,000 (€3,732)
Estimated SEK 30,000–40,000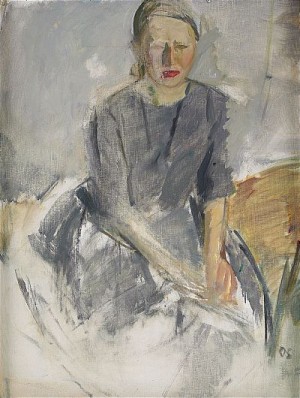 Price SEK 40,000 (€3,928)
Estimated SEK 40,000–50,000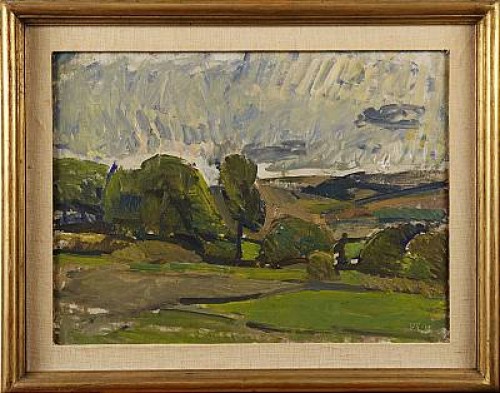 Price SEK 5,000 (€499)
Estimated SEK 6,000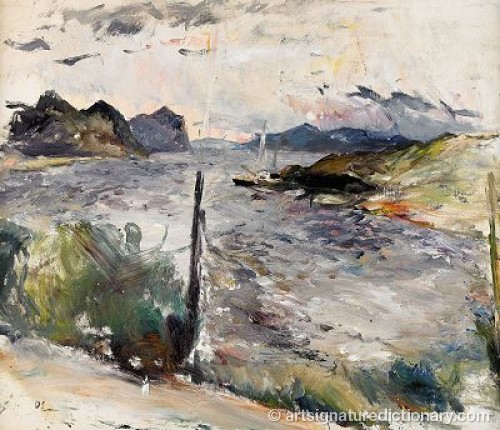 Landskap Vid Kårevik
(1966)
Price SEK 55,000 (€5,556)
Estimated SEK 60,000–80,000