Olof HERMELIN

1827–1913, Sweden
Also known as: OH

Verdict of guilty
PHM Nr.110
Oil on canvas, landscape with house and road, signed "Olof Hermelin", 48x75 cm. Ostensibly depicting a genuine painting by the Olof Hermelin. The painting has been seized by police and after investigation deemed a forgery.
Oljemålning på duk, landskap med hus och landsväg, signerad "Olof Hermelin", 48x75 cm. Skenbart föreställande en äkta målning utförd av Olof Hermelin. Målningen har tagits i beslag av polis och efter utredning bedömts som en förfalskning.






















Olof Hermelin studerade i Stockholm och Paris. Målade företrädesvis landskap, gärna vårmotiv, från mellersta Sverige.
Representerad: Nationalmuseum i Stockholm med ett par vårlandskap, i Göteborgs Konstmuseum med, Kustlandskap samt i Malmö Museum med Vårdag vid Mälaren. Allé i Strömsholm park, Fürstenbergs galleri.
Source: Art Signature Dictionary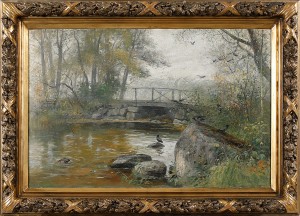 Vattendrag Med Bro
(1895)
Price SEK 20,100 (€2,171)
Estimated SEK 15,000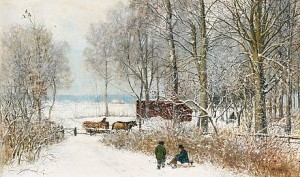 Vinterlandskap Med Kälkåkande Pojkar
Price SEK 79,625 (€8,599) Incl. buyer's premium
Estimated SEK 30,000–40,000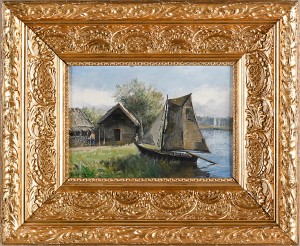 Strandkant Med Segelbåt Och Byggnader
(-74)
Price SEK 19,000 (€2,055)
Estimated SEK 8,000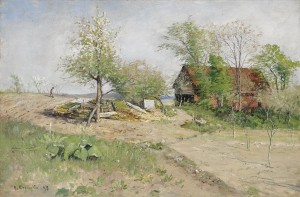 En Vårbild - Trädgård I Upland
(-93)
Price SEK 30,000 (€3,492)
Estimated SEK 20,000–25,000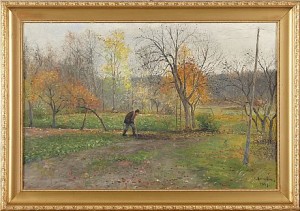 Grävande Man Från österby Gård
(1889)
Price SEK 10,500 (€1,213)
Estimated SEK 12,000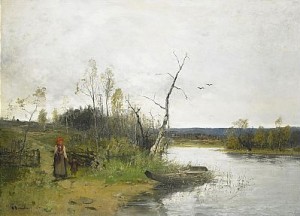 Strandlandskap Med Bondkvinna Och Barn
Price SEK 28,000 (€3,160)
Estimated SEK 18,000–20,000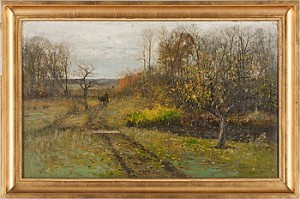 Höstlandskap Med Ryttare
(1882)
Price SEK 8,600 (€977)
Estimated SEK 6,000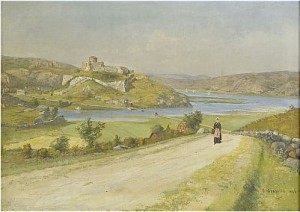 Utsikt Mot Bohus Fästning
(1886)
Price SEK 28,000 (€3,094)
Estimated SEK 20,000–25,000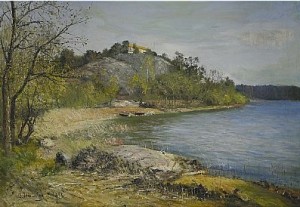 Utsikt över Värtan Mot Stocksund
(1913)
Price SEK 32,000 (€3,536)
Estimated SEK 15,000–18,000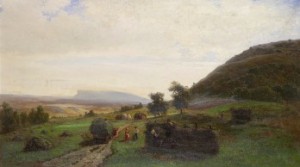 Price SEK 20,000 (€2,249)
Estimated SEK 12,000–15,000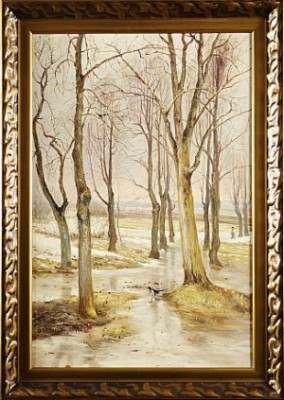 Price SEK 5,000 (€559)
Estimated SEK 6,000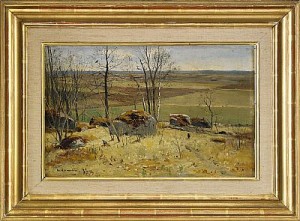 Price SEK 15,000 (€1,680)
Estimated SEK 20,000–25,000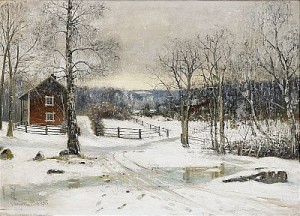 Vinterbild Från Södermanland
(1885)
Price SEK 23,000 (€2,394)
Estimated SEK 15,000–18,000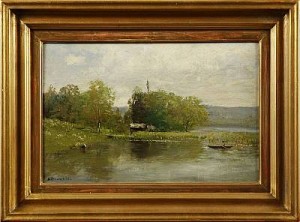 Aftonlandskap Med Man I Eka
Price SEK 6,000 (€616)
Estimated SEK 7,000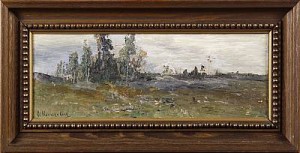 En Afverkad Skogsbacke
Price SEK 2,000 (€200)
Estimated SEK 2,500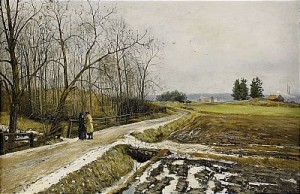 Price SEK 24,000 (€2,296)
Estimated SEK 15,000–20,000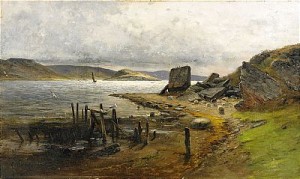 Kustlandskap Med Segelbåt
(1885)
Price SEK 27,000 (€2,583)
Estimated SEK 10,000–12,000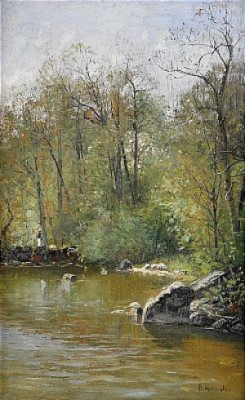 Vårpromenad
Price SEK 26,000 (€2,487)
Estimated SEK 10,000–12,000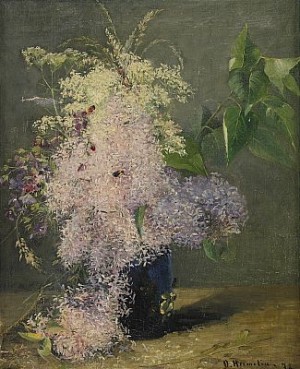 Price SEK 28,000 (€2,678)
Estimated SEK 10,000–12,000
Price SEK 11,500 (€1,129)
Estimated SEK 8,000–10,000
Landskap
Price SEK 5,000 (€496)
Estimated SEK 4,000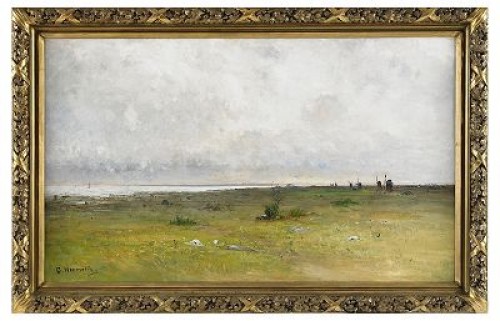 Landskap - öland
Price SEK 46,000 (€4,336)
Estimated SEK 40,000–50,000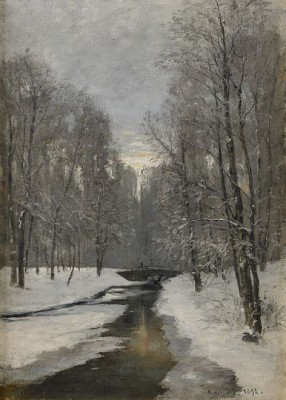 Vinterlandskap Med Bro över Vattendrag - Småland
(1892)
Price SEK 17,000 (€1,603)
Estimated SEK 15,000–18,000