Robert HÖGFELDT

1894–1986, Netherlands/Sweden
Also known as: RH

Verdict of guilty
DB 89, B 636/74, (int.nr.PHM3751:3)

Verdict of guilty
DB 286, B 117/76, (int.nr.PHM3751:4)

Verdict of guilty
DB 193, B 628/80, (int.nr.PHM3766:3)

Verdict of guilty
PHM Nr. 5
Oil on canvas laid on panel, subjects with two children sitting in a tub. Signed "R. Högfeldt", 40x44 cm. The painting is a work of Högfeldt. It are amateurishly done and too coarse to have Robert Högfeldt as a creator. It is painted in oil and recalls Högfeldt's style. Robert Högfeldt did not use the oil to the motives of this type. The district court's assessment: The painting are a forgery.
Oljemålning på duk klistrad på pannå, motiv med två barn i balja, signerad "R. Högfeldt", 40x44 cm. Målningen är inte ett verk av Högfeldt. Den är amatörmässigt utförd och för grov för att ha Robert Högfeldt som upphovsman. Det är en målning, i olja, som påminner om Högfeldt's stil. Robert Högfeldt använde inte olja till motiv av denna typ. Tingsrättens bedömning: Tavlan är en förfalskning.














Name
Gustaf, Robert, HÖGFELDT
Robert Högfeldt biografi:

Robert Högfeldt studerade i Düsseldorf, Stockholm och Paris. Han är framför allt känd för sina sagoteckningar och akvareller med små troll, vanligen framställda i komiska situationer. Han målade även landskap i olja och akvarell. Han utgav även ett par album, En Högfeldt-bok, samt Familjeliv.
Representerad:
Nationalmuseum i Stockholm och Moderna Muséet i Stockholm.


Source: Art Signature Dictionary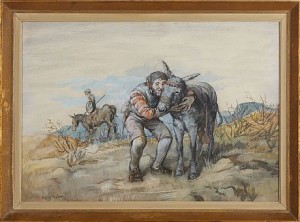 Don Quixote Och Sancho Panza
Price SEK 1,500 (€174) Not sold
Estimated SEK 4,000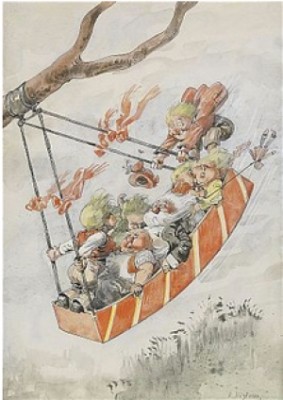 Gungan
Price SEK 24,000 (€2,687)
Estimated SEK 20,000–25,000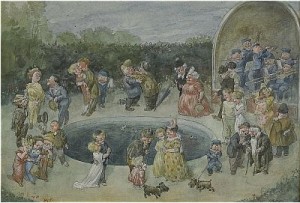 Dans I Folkets Park
Price SEK 27,000 (€3,023)
Estimated SEK 20,000–25,000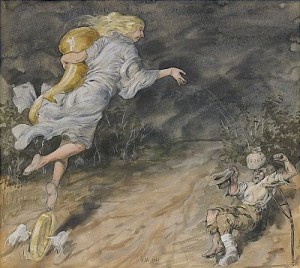 Fortuna
Price SEK 8,000 (€893)
Estimated SEK 10,000–12,000
Odalisk
Price SEK 900 (€97)
Estimated SEK 1,000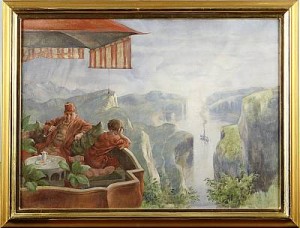 Piprökande
Price SEK 6,500 (€701)
Estimated SEK 8,000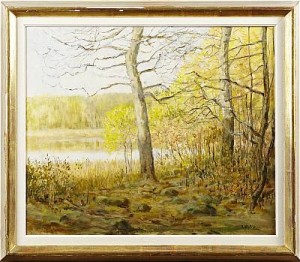 Insjölandskap
Price SEK 2,200 (€236)
Estimated SEK 2,000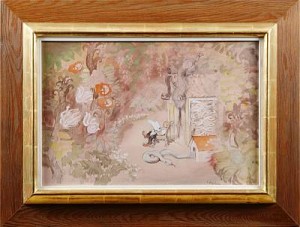 Originell Trädgårdsvakt
Price SEK 5,500 (€538)
Estimated SEK 6,000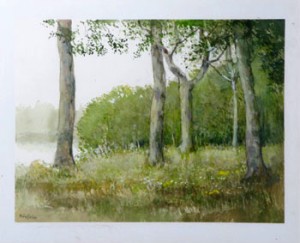 Min Sommar" - Skogsparti
Price SEK 1,600 (€156)
Estimated SEK 1,500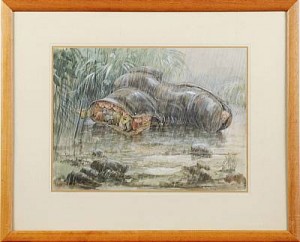 Dagsregn, Trollbarn I Skg
Price SEK 6,000 (€575)
Estimated SEK 8,000
Katten Och Papegojan I Samspråk
Price SEK 1,800 (€173)
Estimated SEK 1,500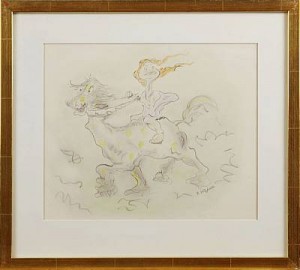 Drakryttarinna
Price SEK 1,700 (€163)
Estimated SEK 1,000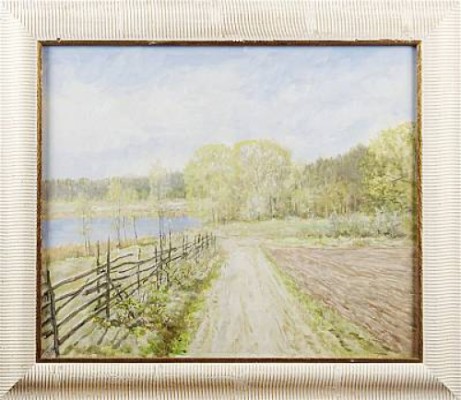 Landskap
Price SEK 600 (€58)
Estimated SEK 2,000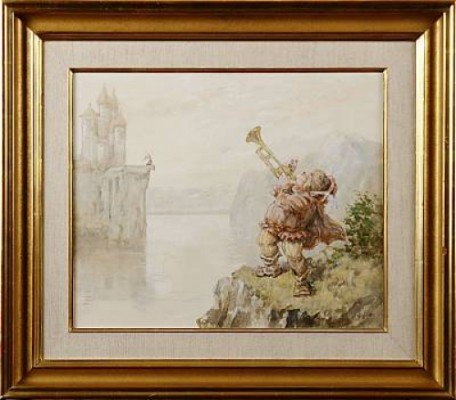 Friaren
Price SEK 3,700 (€357)
Estimated SEK 5,000
Landskap
Price SEK 2,500 (€244)
Estimated SEK 1,500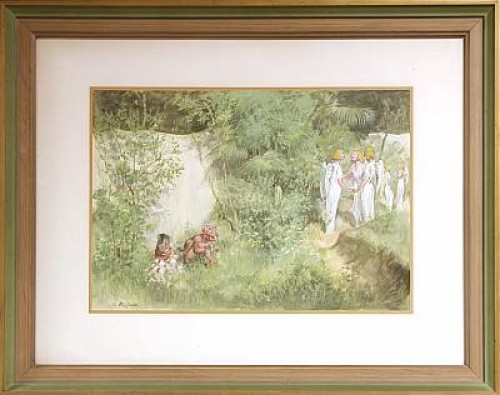 Oväntat Besök
Price SEK 7,000 (€683)
Estimated SEK 8,000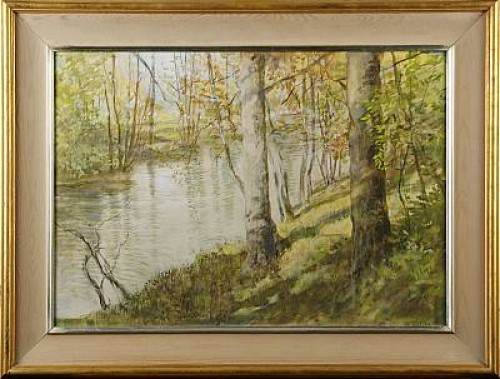 Landskap Med Vattendrag
Price SEK 2,800 (€278)
Estimated SEK 4,000
Antikhandeln
Price SEK 1,200 (€120)
Estimated SEK 1,200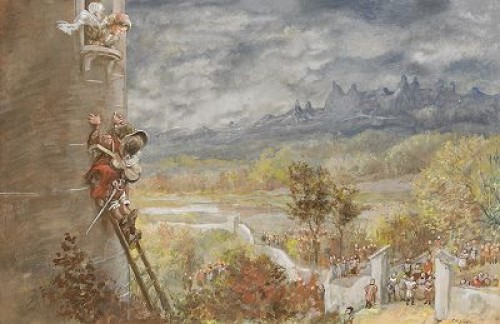 Prinsessan I Tornet
Price SEK 10,000 (€943)
Estimated SEK 10,000–12,000
Lånta Fjädrar
Price SEK 0 (€0)
Estimated SEK 12,000–15,000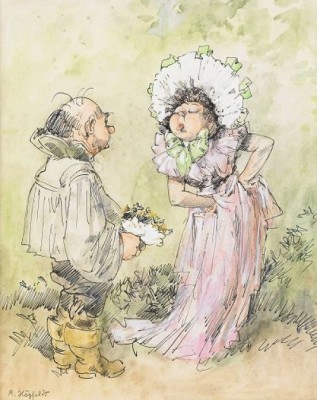 Frieri
Price SEK 0 (€0)
Estimated SEK 12,000–15,000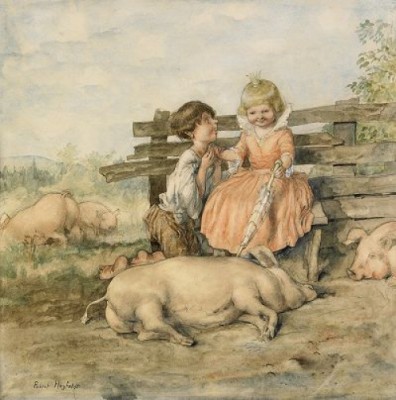 Prinsessan Och Svinaherden
Price SEK 0 (€0)
Estimated SEK 10,000–12,000