Staffan ULLSTRÖM
1950, Sweden
Name
Staffan, Tord Bjarne ULLSTRÖM
Stefan Ullström is autodidact. He often paints in watercolors but also work with drawing and lithography. The subjects are nature, birds and mammals. He debuted in 1965 with an exhibition at the Swedish Handelsbanken in Uppsala, then he has exhibited in many places in Sweden. He has illustrated books on birds and mammals.
Source: Art Signature Dictionary
Stefan Ullström är autodidakt. Han målar ofta i akvarell men arbetar även med teckning och litografi. Motiven är natur, fåglar och däggdjur. Han debuterade 1965 med en utställning på Svenska Handelsbanken i Uppsala, därefter har han ställt ut på många platser i Sverige. Han har illustrerat böcker om fåglar och däggdjur.
Source: Art Signature Dictionary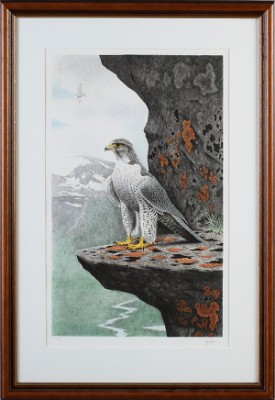 Rovfågel På Klippa
Price SEK 555 (€62)
Estimated SEK 2,000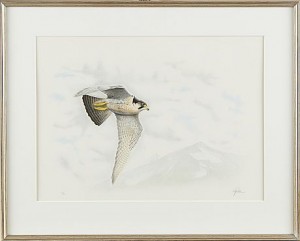 Motiv Med Jaktfalk
Price SEK 550 (€66)
Estimated SEK 800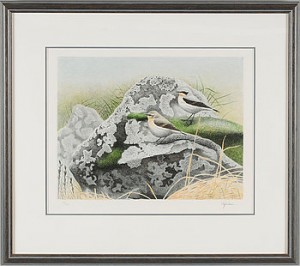 Fåglar I Landskap
Price SEK 700 (€80)
Estimated SEK 1,000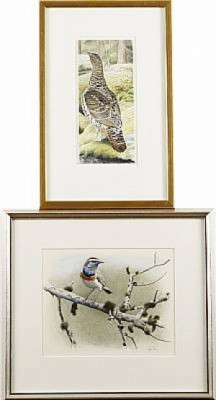 Tjäderhöna Och Fågel På Kvist
Price SEK 2,400 (€257)
Estimated SEK 1,500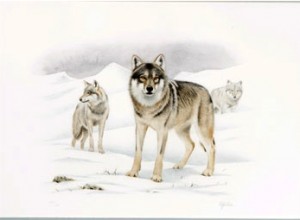 Vargar I Snölandskap
Price SEK 700 (€68)
Estimated SEK 600–800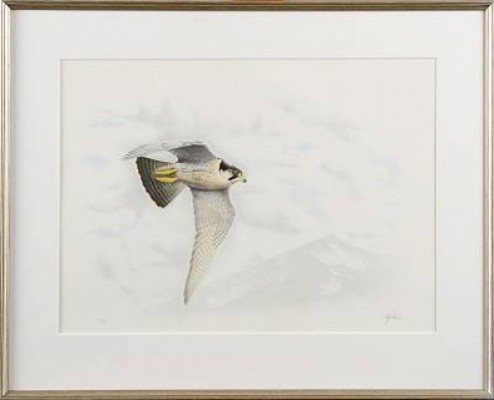 Motiv Med Jaktfalk,
Price SEK 0 (€0)
Estimated SEK 2,000