Vilhelm BJERKE-PETERSEN
1909–1957, Denmark/Sweden
Also known as: VBP, VB
Name:
Vilhelm BJERKE-PETERSEN
1926-29
Studied at Harald Giersing's Art school in Copenhagen and at The National Art Academy in
Oslo with Professor Axel Revold. In Oslo he received education in drawing by Henrik Sörensen
and Alf Rolfsen. He traveled to Paris.

1930-31
Studied at Bauhaus, Dessau with amongst others Kandinsky and Klee. Studied psychology
with Professor Dürchheim. He painted his first abstract pictures.

1933
Released his by now famous book "Symboler in abstract artt", in Copenhagen.

1934
He was the initiator of the group and the periodical "Linien". In January
their first exhibition. Started to become interested in André Breton's ideas.

1935
Arranged together with Erik Olson, the exhibition "Kubisme-Surrealisme" in Copenhagen.
Released the periodical "Konkretion". Got married to Elsa Thoresen.
He travelled to Paris, Brussels and Antwerp.

1936
Participated in the large international surrealist exhibition in London.

1937-38
Lived in Paris.

1938
Participated in the international surrealist exhibition in Paris.

1938-42
Painted a large amount of suggestions for decorations of various buildings, in Copenhagen.

1943
Travelled illegally to Sweden.

1946-47
Went to New York. Received a scholarship from the Guggenheim Foundation.
Returned in the summer of 1947 to Copenhagen, and went directly up to Stockholm.

1949
Founded the Modern Art School in Stockholm. Created a large decoration for Kooperativa Förbundets
jubilee exhibition, at Skansen, in Stockholm.

1953
Got married to Eva-Lisa Lennartsson, in Stockholm. Decorated the city library, in Halmstad.

1954
He travelled to Paris. Executed sketches for Rörstrands Porcelain factory.

1955
The Modern Art School in Stockholm is brought together with the educational courses,
at the university of Stockholm. Decorated a sports center, in Halmstad.

1956
Released the book "Konkret konst", with the publishing firm Rabén & Sjögren in Stockholm.

1957
Died on the 13th of September at the hospital in Halmstad.

Exhibition at Galerie Bel\\\'Art: 1981 and 1984

Retrospective exhibitions:
1986
Silkeborg Kunstmuseum,
Brandts Klädefabrik, Odense
2006
Silkeborg Kunstmuseum, Denmark


Represented at:

Moderna Museet, Stockholm, Sweden.
Skissernas Museum, Lund, Sweden.
Silkeborg Kunstmuseum, Denmark.
Borås museum, Sweden.
Gävle museum, Sweden.
Örebro museum, Sweden.
Norrköpings museum, Sweden.
Louisiana Museum, Denmark
Statens Museum for Kunst, Copenhagen
Sönderjylland Kunstmuseum, Tønder, Denmark
Skive Kunstmuseum, Denmark
Storstrøms Kunstmuseum, Denmark
Esbjerg Kunstmuseum, Denmark
Aros Aarhus Kunstmuseum, Denmark
Randers Kunstmuseum, Denmark
Fyns Kunstmuseum, Odense, Denmark
Collection Hagen, Norway
Source: http://www.belart.se/artists/vilhelm_bjerke-petersen/
Wilhelm Bjerke-Petersen föddes 1909 i Fredriks-berg, Danmark. Han var en mångsysslare och kom att arbeta både som formgivare, designer, keramiker som bildkonstnär. Hans far var den kände Konsthistorikern och museidirektören Carl Petersen som tidigt introducerade honom för den visuella konsten. Wilhelms utbredda kunskap inom konsthistoria hade ett märkbart inflytande på hans konstnärliga utveckling. Sin utbildning inledde han 1925 med att studera måleri för William Scharff, en nära vän till familjen. Han fortsatte att studera för Harald Giersing fram till dennes död. Han fick även utbildning i gipsteknik hos P. Rostrup Böyesen. 1927 blev han antagen vid Konstakademien i Oslo under Axel Revold. Där tog han även lektioner i teckning hos Henrik Sörensen och Alf Rolfsen. Under 1929 gjorde han även en längre studieresa till Paris.
1930 innebar genombrottet för honom som konstnär när han fick sin första separatutställning hos Winkel og Magnussen i Köpenhamn samt även blev kontrakterad för att utföra väggmålningar i matsalen i Birkeröds Stadsskola. Detta år innebar även ett utvidgande av hans konstnärskap i och med att han börjar studera vid Bauhausskolan i Dessau, Tyskland. Där fick han undervisning av bl.a. Vassily Kandinsky och Paul Klee som var professorer vid skolan. Man kan tydligt skönja influenser av dessa i hans tidiga måleri från 30-talet. Han blev tidigt den internationella abstrakta konstens ivrigaste förespråkare i Norden. Hans mångfald innebar även intresse för det skrivna ordet och 1934 var han med om att starta den surrealistiska tidskriften/konstgruppen Linien och han gav även ut bl.a. tidskriften Konkret Konst. Böckerna Surrealism och Surrealismen billdeverden utkom under 30-talet där han bygger sina teorier på André Bretons antaganden som han presenterade 1929 i Le Surrealisme et la Peinture. Bjerke-Petersen genomför flertalet utställningar i flera av världens storstäder under 30-talet
I slutet av 30-talet gjorde han ett antal studieresor till bl.a. Paris, Bryssel och Antwerpen. Från 1944 bosätter sig konstnären och hans hustru konstnärinnan Else Thoresen i Stockholm. 1951 inledde han även ett samarbete med Rörstrands Porslinsfabrik. Uppdraget innebar framställande av skisser och modeller för senare produktion. Arbetet pågick både i Stockholm och på fabriken i Lidköping där han producerade unikt konstgods i chamotte och serietillverkade pjäser i flintgods i serierna Abstrakta och Fasett.
Source: http://www.uppsalaauktion.se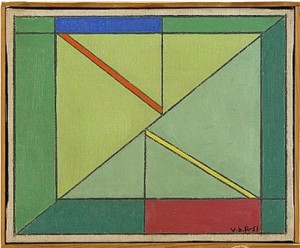 Price SEK 9,000 (€980)
Estimated SEK 10,000–12,000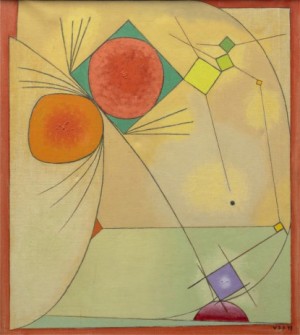 Price SEK 17,000 (€1,969)
Estimated SEK 8,000–10,000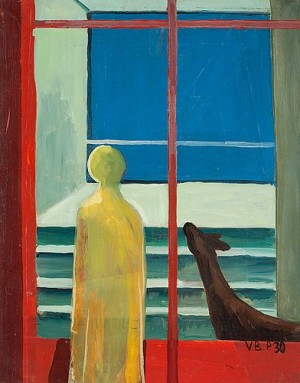 Price SEK 25,500 (€2,955)
Incl. buyer's premium
Estimated SEK 20,000–25,000
Price SEK 180,000 (€19,206)
Estimated SEK 400,000–500,000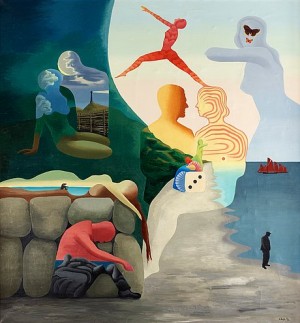 Price SEK 180,000 (€19,206)
Estimated SEK 400,000–500,000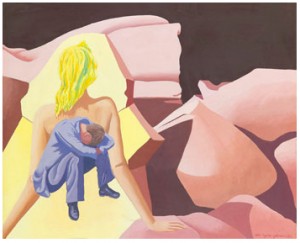 Surrealistiskt Landskap Med Man Och Kvinna
(39)
Price SEK 29,000 (€3,139)
Estimated SEK 15,000–18,000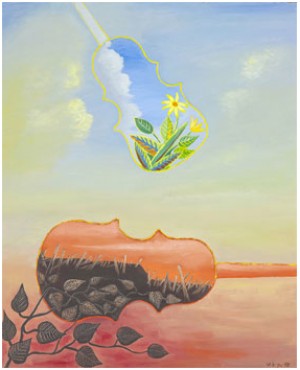 Landskap Med Violiner
(-46)
Price SEK 22,000 (€2,381)
Estimated SEK 20,000–25,000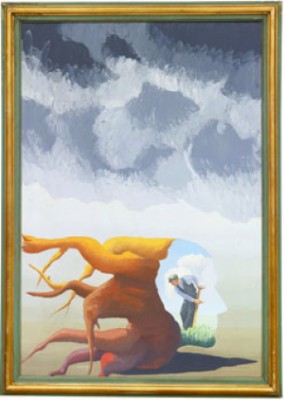 Price SEK 40,000 (€4,330)
Estimated SEK 20,000–25,000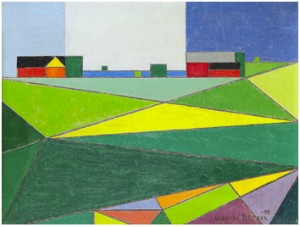 Landskap Med Byggnader
(49)
Price SEK 11,000 (€1,191)
Estimated SEK 12,000–15,000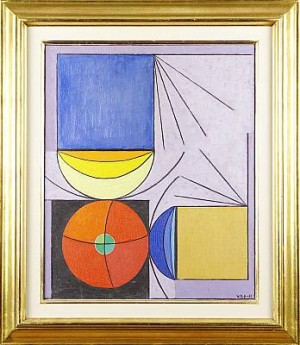 Price SEK 11,000 (€1,182)
Estimated SEK 12,000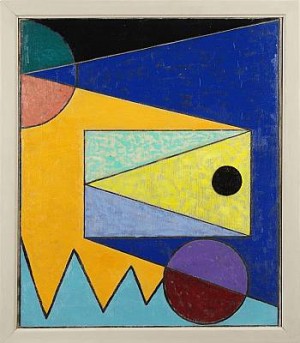 Komposition
Price SEK 8,000 (€821)
Estimated SEK 10,000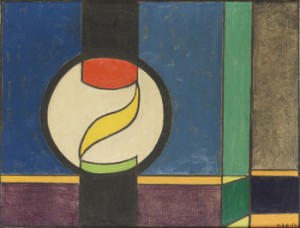 Price SEK 5,800 (€590)
Estimated SEK 6,000–8,000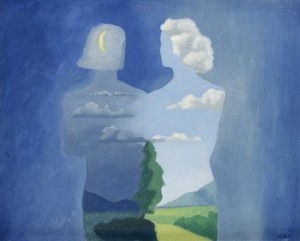 Dagen Och Natten
Price SEK 16,000 (€1,530)
Estimated SEK 8,000–10,000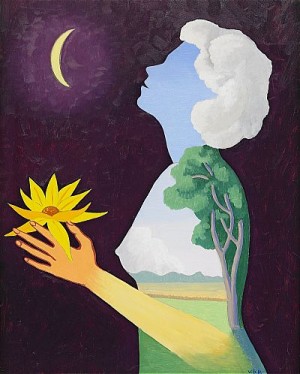 Surrealistisk Figurkomposition
Price SEK 21,000 (€2,028)
Estimated SEK 20,000–25,000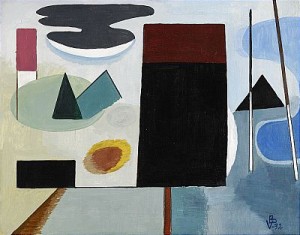 Price SEK 19,000 (€1,835)
Estimated SEK 15,000–18,000