Tor BJURSTRÖM

1888–1966, Sweden
Also known as: TB, TSB

Verdict of guilty
K73309-08
Oil on board, still life with flowers and barrels, 59.5 x72 cm, signed "Bjurström". Ostensibly depicting a genuine oil painting by Swedish artist Tor Bjurström, (1888-1966). A private person submitted a number of paintings for sale at an auction house in Stockholm, February 2008. Two of the paintings were found to be counterfeit therefore police were called to the auction house. The paintings were seized for further expert investigation. Court: The painting has not been performed by the artist Tor Bjurström nor signed by him. It is a forgery. The man who submitted the paintings were living in southern Sweden.
Oljemålning på board, stilleben med blomma och fat, 59,5x72 cm, signerad "Bjurström". Skenbart föreställande en äkta oljemålning av den svenske konstnären Tor Bjurström, (1888-1966). En privatperson lämnade ett antal målningar till försäljning hos ett auktionshus i Stockholm, februari 2008. Två av målningarna konstaterades vara förfalskade varför polis tillkallades till auktionshuset. Målningarna togs i beslag för vidare expertutredning. Domstolens beslut: Målningen har ej utförts av konstnären Tor Bjurström ej heller signerats av denne. Det är en förfalskning. Mannen som lämnade in målningarna var boende i södra Sverige.











Name
Tor, Sigurd BJURSTRÖM
Tor Bjurström studied at the Artists\' League school in Stockholm, with Zahrtmann in Copenhagen. He participated in the Artists\' Association exhibition at Hallin art trade in Stockholm \\ \'The Young\'. He has done glass paintings in the Swedish church in Paris, frescoes in the Gothenburg City Theatre, and he painted landscapes of Bohuslän. He was a teacher at Valand School of Art in Gothenburg during the 20\'s.
Represented: National Museum in Stockholm, Moderna Museet in Stockholm, Gothenburg Museum of Art, Malmö Museum, Statens Museum for Kunst in Copenhagen.
Tor Bjurström studerade vid Konstnärsförbundets skola i Stockholm, där bland andra Richard Bergh och Karl Nordström var verksamma som lärare, hos Zahrtmann i Köpenhamn och som elev till Henri Matisse i Paris. Bjurström var verksam som lärare på Valands konstskola i Göteborg och spred där Matisses expressionistiska färglära. Hans elever kom i efterhand att kallas Göteborgskoloristerna och anses av kritiker utgöra en helt ny inriktning inom svenskt 1900-talsmåleri. Till dessa brukar räknas Ivan Ivarson, Ragnar Sandberg, Inge Schiöler och Åke Göransson. Bjurström återgav gärna vegetation och landskap i starka färger.

Representerad:
Nationalmuseum i Stockholm, Moderna Museet i Stockholm Göteborgs Konstmuseum, Malmö Museum, Statens Museum för Kunst i Köpenhamn.
Source: http://www.bukowskismarket.com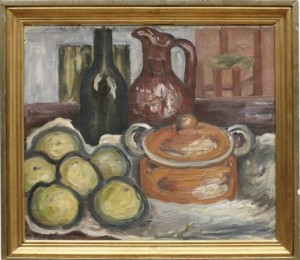 Stilleben
Price SEK 2,200 (€232)
Estimated SEK 1,500–2,000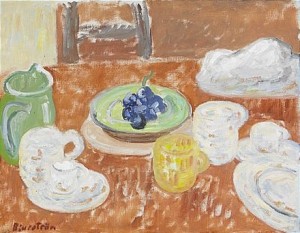 Frukostbordet
(Executed in 1948)
Price SEK 15,200 (€1,655)
Estimated SEK 12,000–15,000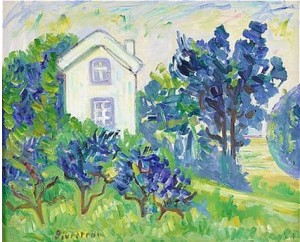 Sommaridyll
Price SEK 24,000 (€2,652)
Estimated SEK 15,000–18,000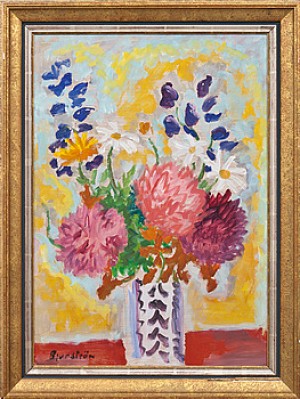 Stilleben
Price SEK 17,600 (€2,038)
Estimated SEK 15,000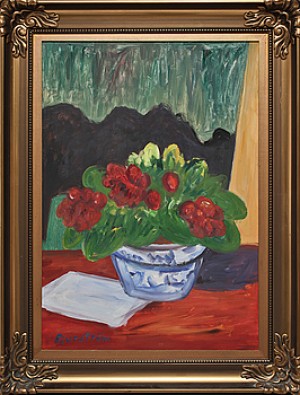 Stilleben
Price SEK 7,400 (€900)
Estimated SEK 8,000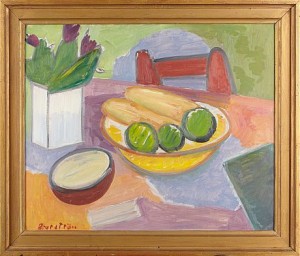 Stiilleben
Price SEK 6,400 (€708)
Estimated SEK 8,000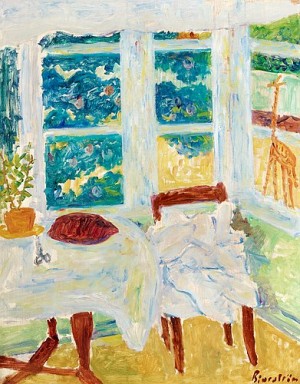 Interiör Med Fönster Och Giraff
Price SEK 30,000 (€3,201)
Estimated SEK 35,000–40,000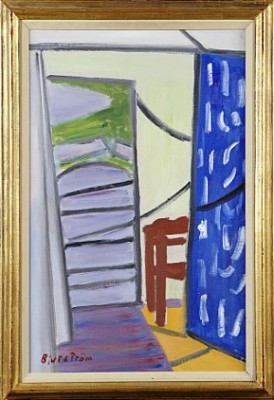 Utsikt
Price SEK 12,500 (€1,398)
Estimated SEK 7,000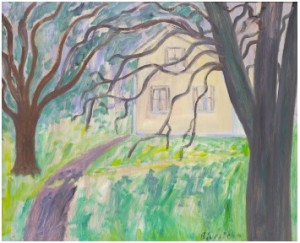 Huset I Trädgården
Price SEK 8,000 (€880)
Estimated SEK 8,000–10,000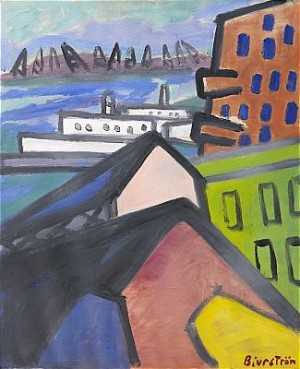 Skeppsholmen - Göteborg
Price SEK 52,000 (€5,648)
Estimated SEK 15,000–18,000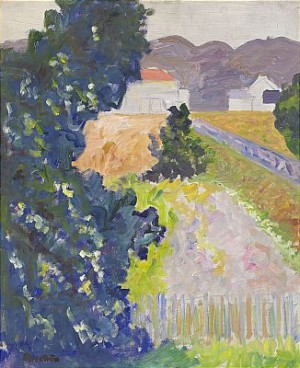 Bleket - En Sommardag, Tjörn
Price SEK 16,000 (€1,738)
Estimated SEK 8,000–10,000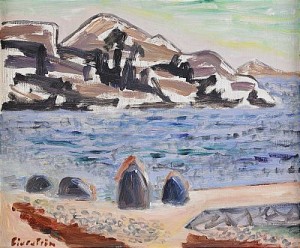 Klippor - Västkusten
Price SEK 19,000 (€1,835)
Estimated SEK 15,000–18,000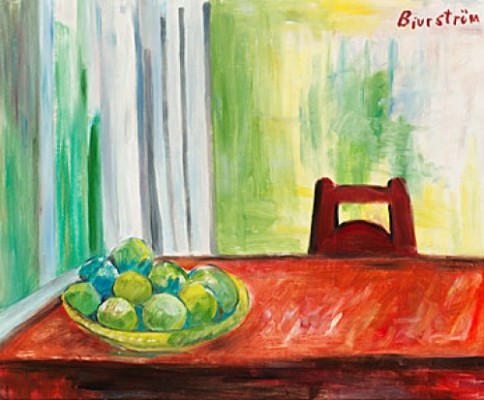 Stilleben.med Gröna äpplen
Price SEK 17,000 (€1,588)
Estimated SEK 15,000–20,000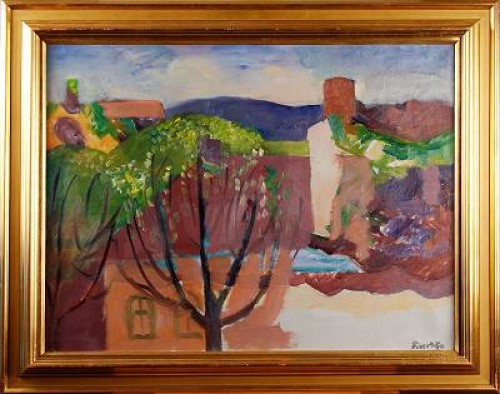 Vår I Köpenhamn
Price SEK 9,000 (€865)
Estimated SEK 10,000