William Howard YORKE
1847–1921, England/USA
Name
William Howard YORKE
Birth
1847, 4/11, England
Lived & Active In
England/United States
William Howard Yorke (son of painter William Gay Yorke). He moved to Liverpool, where William worked in competition with Samuel Walters and Joseph Heard.
He painted well executed ship portraits showing an accurate view of the ship with all nautical details, often with local background. A trait of his later paintings are hull reflections at bow and stern in the sea.
He was quite prolific, although he only worked for local patrons, receiving painting commissions from many senior merchant seamen and ship owners. There are ten examples of this artist\'s work in the National Maritime Museum in Greenwich, England as well as paintings in the collections of the Manx Museum, the Mystic Seaport Museum, the Peabody Museum of Salem and the Maritime Museums in San Francisco and Liverpool.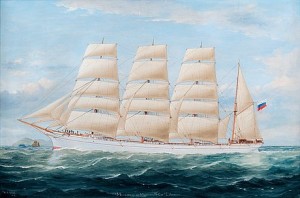 Price EUR 3,547 Not sold, incl. buyer's premium
Estimated EUR 4,000–5,000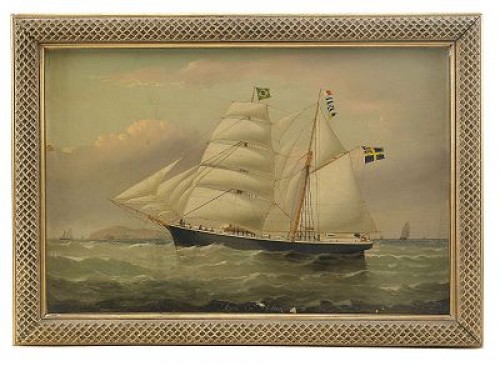 Fartygsporträtt Av Svenska Tvåmastade Skonerten "arvid", Kaptn J. E. Hellgren
(1883)
Price SEK 25,000 (€2,450)
Estimated SEK 25,000–30,000