Bror BÖRJESON
1903–1987, Sweden
Also known as: BB
Name
Bror, Oscar Eugen BÖRJESON
Bror Börjeson studied at the Art Academy in Stockholm and made several trips to Greece. He would later return to Gotland and built a studio in Eksta. He painted portraits, landscape and still life. He was highlighted in an exhibition at the Art Museum in Visby 2003 - an exhibition produced in collaboration with the Gotland Art Association.
Bror Börjeson studerade vid Konstakademien i Stockholm. Han företog resor utomlands i europa bl.a. till Grekland. Han målade porträtt, landskap och stilleben.
Han uppmärksammades med en utställning på Konstmuseet i Visby 2003 - en utställning som producerades i samarbete med Gotlands konstförening.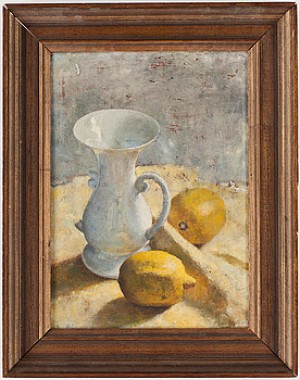 Stilleben
Price SEK 6,400 (€742)
Estimated SEK 8,000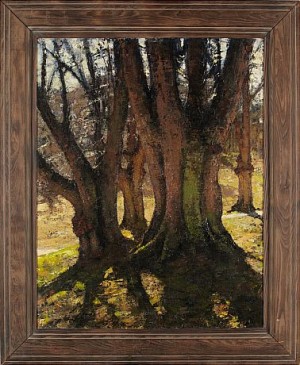 Motiv Från Hagaparken
Price SEK 3,200 (€389)
Estimated SEK 4,000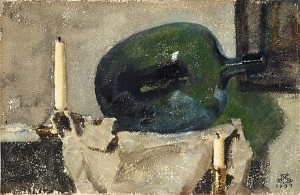 Stilleben Med Grön Flaska Och Ljusstakar
(1933)
Price SEK 10,200 (€1,146) Incl. buyer's premium
Estimated SEK 10,000–12,000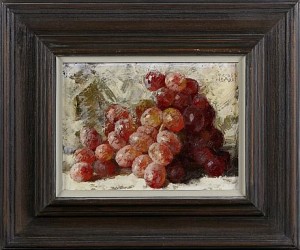 Price SEK 4,600 (€503)
Estimated SEK 3,000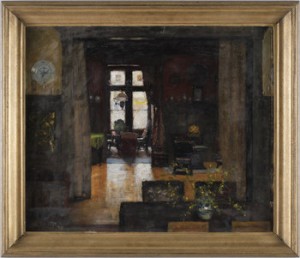 Interiör
Price SEK 7,000 (€788)
Estimated SEK 10,000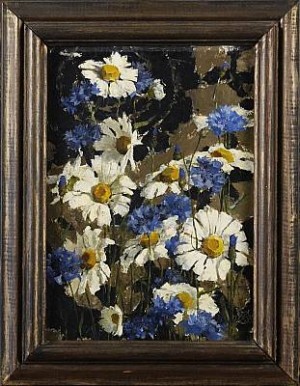 Blomsterstilleben Med Prästkragar Och Blåklint
(1929)
Price SEK 8,500 (€902)
Estimated SEK 3,000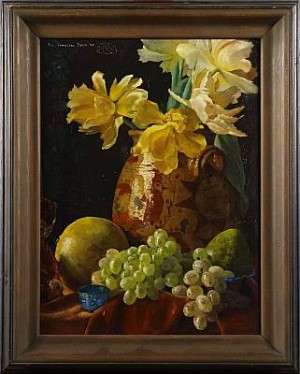 Price SEK 4,200 (€419)
Estimated SEK 7,000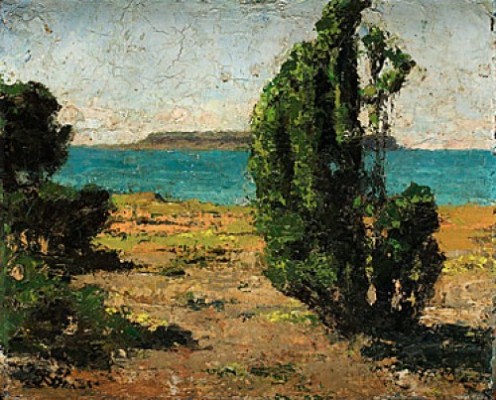 Utsikt Mot Lilla Karls
Price SEK 8,500 (€773)
Estimated SEK 8,000–10,000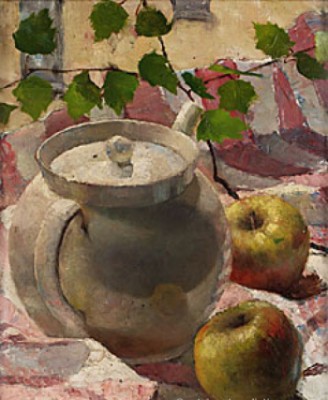 Stilleben Med Tekanna Och äpplen
(1931)
Price SEK 11,000 (€1,010)
Estimated SEK 15,000–18,000
Stilleben Med Plommon Och Kanna
(1959)
Price SEK 19,500 (€1,969)
Estimated SEK 10,000–12,000