Ferdinand HERNLUND

1837–1902, Sweden
Also known as: FH
Name
Carl, Ferdinand, HERNLUND
Ferdinand Hernlund studied in Germany and France. He painted landscapes with motifs from Östergötland, Småland, Öland, Kalmar, Kolmården and building construction, as Kalmar Castle, Borgholm Castle, and the Royal Palace in Stockholm.
Represented: Göteborg Museum of Art.
Ferdinand Hernlund studerade i Tyskland och Frankrike. Han målade landskap med motiv från Östergötland, Småland, Öland, Kolmården och Kalmartrakten, samt byggnationer, som Kalmar slott, Borgholms slott på Öland och Kungliga slottet i Stockholm.

Representerad:
Göteborgs Konstmuseum.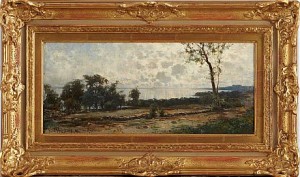 Price SEK 9,200 (€1,030)
Estimated SEK 2,000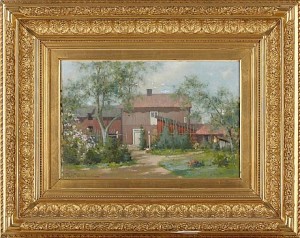 Gårdsmotiv
Price SEK 1,000 (€116)
Estimated SEK 1,500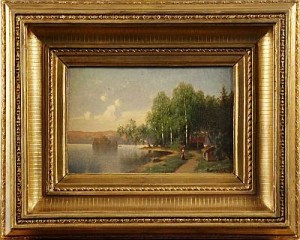 Insjölandskap
Price SEK 0 (€0) Not sold
Estimated SEK 2,000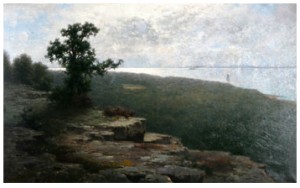 Kustlandskap Med Klipphäll
Price SEK 6,500 (€635)
Estimated SEK 8,000–10,000