Gustaf CEDERSTRÖM

1845–1933, Sweden
Also known as: CM

Verdict of guilty
PHM Nr. 31
Oil painting on panel, motif with a hurt man, signed "Gustavus Cederström", 52x70 cm. Painted on paper, applied to the board. Signed in the right bottom corner. Around the signature are some scratches. Illumination with ultraviolet light showed no changes in the painting. As the area around the signature was examined by microscope discovered the remains of another signature, which was in the color layer below Cederströms. This is a hasty sketch of a historical painting. It is not done with Cederströms skill but seems to be made by an artist. It's a romantic mood picture made in the 1890s. Cederstrom painted realistic and should not therefore be creator of the painting. The figures in the painting is too "loose" so constructed as to be Gustaf Cederströms. District Court assessment: painting original signature has been removed and then re-signed by Gustav Cederströms name. The painting has since become a forgery and shall be forfeited..
Oljemålning på pannå, motiv med sårad man, signerad "Gustaf Cederström", 52x70 cm. Målad på papper, som applicerats på masonit. Signerad i högra nedre hörnet. Kring signaturen finns vissa skrapskador. Belysning med ultraviolett ljus visade inga förändringar på målningen. Då området kring signaturen undersöktes med mikroskåp upptäcktes rester av en annan signatur, som låg i färglagret under Cederströms. Detta är en hastig skiss till en historisk målning. Den är ej gjord med Cederströms skicklighet men verkar vara gjord av en konstnär. Det är en romantisk stämningsbild gjord på 1890-talet. Cederström målade realistiskt och bör därför inte vara upphovsman till tavlan. Figurerna i målningen är för "löst" utförda för att vara Gustaf Cederströms. Tingsrättens bedömning: Målningens ursprungliga signatur har tagits bort och sedan signerats på nytt med Gustaf Cederströms namn. Målningen har då blivit en förfalskning och skall förverkas.
















Name
Gustaf, Olof CEDERSTRÖM
Gustavus Cederström studied for the Artist\'s Winge and Malmström in Stockholm, and Fagerlin in Dusseldorf and Léon Bonnat in Paris. He was Professor at the Royal Academy of Art 1887-1911, and its director from 1899 to 1911. His breakthrough came with the big screen \\\"Karl XII\\\'s likfärd\\\" (King of Sweden) 1878. At the World Exhibition in Paris in 1878, he won the second-class medal.
Represented: National Museum in Stockholm, Gothenburg Museum of Art, Malmö Museum, Lund University Art Museum, Uppsala University Library and Ateneum in Helsinki.

Source: Composed of a variety of sources from the internet.
Gustaf Olof Cederström föddes i Stockholm den 12 april 1845 som son till friherren och löjtnanten Carl Emanuel Cederström och friherrinnan Carolina Fredrika Theresia af Ugglas.
Nitton år gammal (1864) gick Cederström in som underlöjtnant vid Värmlands fältjägarkår. Sex år senare (1870) tog han dock avsked därifrån för att helt kunna ägna sig åt måleriet. Han studerade först i Düsseldorf där hans handledare hette Fagerlin, och sedan i Paris under den franske målaren Léon Bonnat (1833-1922). Trettiotre år gammal (1878) blev han ledamot av konstakademin och samma år gifte han sig med Amalia Katarina (Amy) Jaeder. 1887 blev han professor i figurteckning. En av hans bästa skapelser anses vara Karl XII:s likfärd (se bild). Tavlan ställde han ut på vårsalongen i Paris, och för dåtidens konstnärer var det en stor heder att överhuvudtaget bli antagen till salongen. Där vann han även en medalj för tavlan. Cederström dog den 12 april 1845 i Stockholm, 88 år gammal.

Representerad:
Nationalmuseum i Stockholm, Göteborgs Konstmuseum, Malmö Museum, Lund Universitets konstmuseum, Uppsala Universitetsbibliotek och Ateneum i Helsingfors.


Source: http://www.historiesajten.se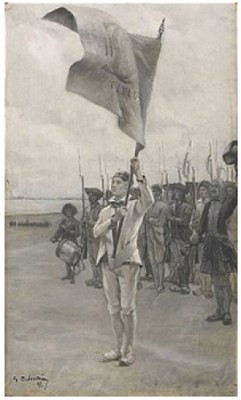 Karolinsk Fanbärare
(-91)
Price SEK 13,000 (€1,435)
Estimated SEK 15,000–18,000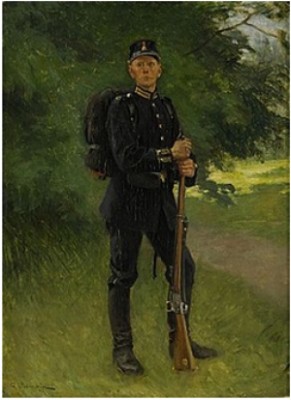 Price SEK 19,000 (€2,097)
Estimated SEK 12,000–15,000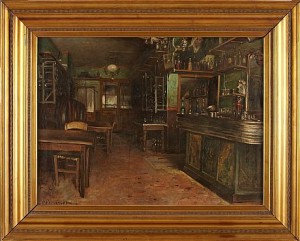 Barinteriör
Price SEK 44,000 (€4,897)
Estimated SEK 12,000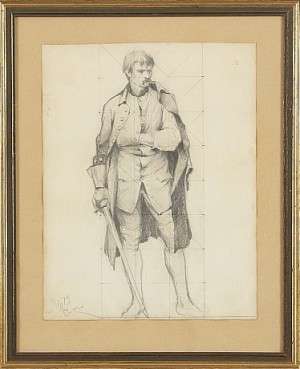 Price SEK 3,200 (€371)
Estimated SEK 2,500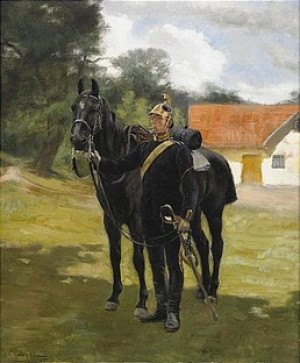 Price SEK 32,000 (€3,611)
Estimated SEK 20,000–25,000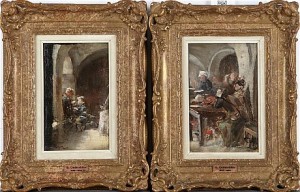 (2) Interiörer, Studier Till Cederströms Målning "hos De Husvilla"
(Executed ca.1894)
Price SEK 5,000 (€553)
Estimated SEK 8,000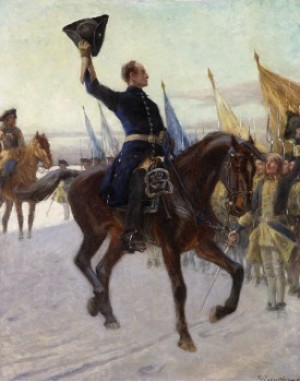 Go Morron Gossar" - Karl Xii Hälsar Sina Karoliner
(-23)
Price SEK 90,000 (€10,121)
Estimated SEK 60,000–80,000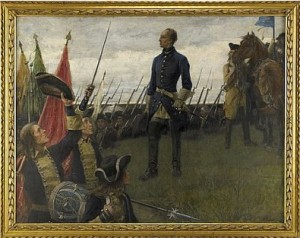 Price SEK 180,000 (€19,888)
Estimated SEK 200,000–250,000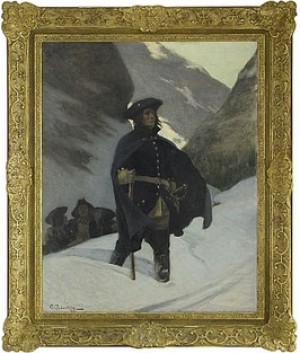 Karolin - Ur Från Armfelts återtåg
(-23)
Price SEK 65,000 (€7,182)
Estimated SEK 35,000–40,000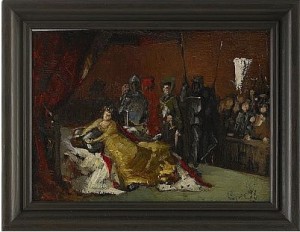 Albrecht Av Mecklenburg Hånas Av Drottning Margareta, Studie
(-76)
Price SEK 7,000 (€773)
Estimated SEK 8,000–10,000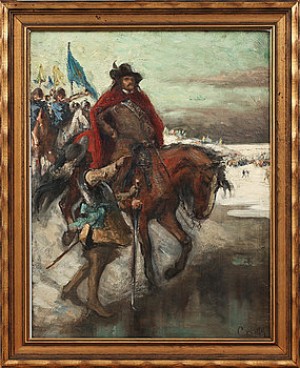 Price SEK 12,000 (€1,329)
Estimated SEK 4,000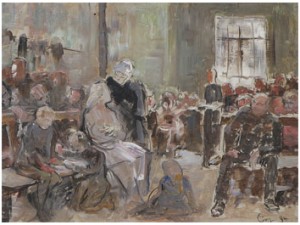 Skiss Till Interiör - Hem Till Husvilla
(-94)
Price SEK 7,000 (€759)
Estimated SEK 5,000–6,000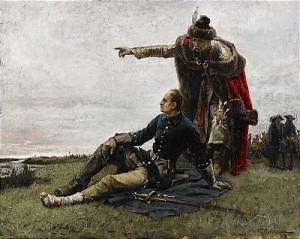 Mazepa Och Karl Xii
(1879)
Price SEK 170,000 (€17,695)
Estimated SEK 200,000–250,000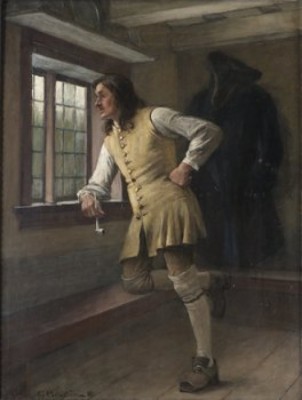 Price SEK 32,000 (€3,140)
Estimated SEK 8,000–10,000