Lisa LARSON

1931, Sweden
Also known as: LL
Lisa Larson studied at the Arts and \"Slöjdföreningen\" in Sweden, a guest student of Peter Voulkos at Berkeley University in California 1966th She was the designer of Gustavsberg. She has freelanced for Rosenthal Studio in Bavaria, Goebel Porzellan Nuremberg, Höganäs, Åhléns, KF, Duka, Skrufs Glassworks and Jie-ceramics. Represented: National Museum in Stockholm, Vienna and in Trondheim, Faenza, Washington and Kyoto.
Source: Art Signature Dictionary
Lisa Larson biografi:

Lisa Larson studerade vid Slöjdföreningen, arbetade som formgivare hos Gustavsberg. Hon var hon gästelev för Peter Voulkos vid Berkeley University i Californien 1966. Därefter har hon frilansat bland annat för Rosenthal Studio i Bayern, Goebel Porzellan Nürnberg, Höganäs, Åhléns, KF, Duka, Skrufs Glasbruk och Jie-keramik. Sedan 1992 är hon tillbaka i Gustavsberg som konstnärlig ledare och designer för Keramikstudion. Hon har ofta gjort serier med skulpturer.
Utställningar utomlands:
St. Louis, Düsseldorf, Hamburg, Amsterdan, London, Genéve, München, Köpenhamn, Faenza, Köln, Tokyo.
Offentlig utsmyckning: Stengodsväggar för Folkets Hus, Västerås 1958, Bergshamraskolan, Solna 1962, Ansgarskyrkan, Eskilstuna 1964 och Nacka sjukhus 1965.
Lundbyskolan och Sahlgrenska Sjukhuset i Göteborg, Stornorrfors Kraftverk.
Representerad:
Nationalmuseum i Stockholm, i Wien och i Trondheim, ett flertal nordiska muséer. och man kan hitta hennes verk på muséer i Wien, Faenza, Washington och Kyoto.

Source: Art Signature Dictionary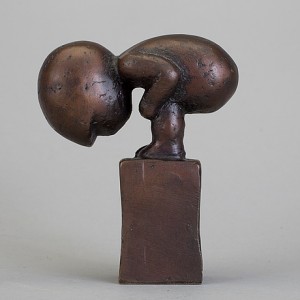 "myran",
Price SEK 21,500 (€2,322)
Estimated SEK 13,000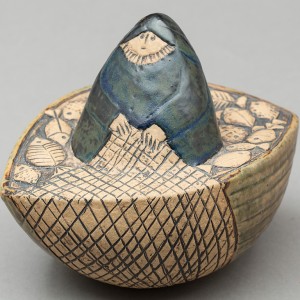 Fiskare I Båt
(Executed in 1958)
Price SEK 7,200 (€770)
Estimated SEK 5,000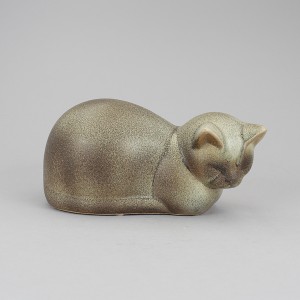 Price SEK 1,809 (€194)
Estimated SEK 2,000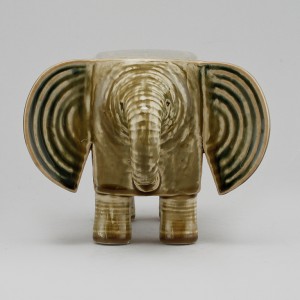 "elefant", Ur Serien "afrika", Lisa Larson, Gustavsberg
(Executed ca. 1965-1970)
Price SEK 6,700 (€717)
Estimated SEK 4,000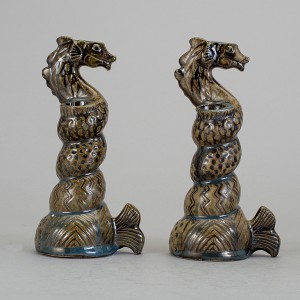 "saltsjöbadsodjuret" Stengods, Gustavsberg K-studion
(-93)
Price SEK 2,000 (€214)
Estimated SEK 4,000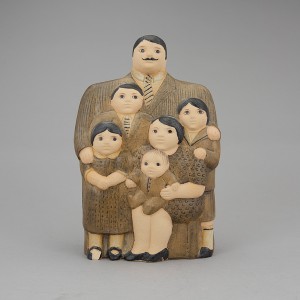 Familjen
Price SEK 850 (€91)
Estimated SEK 1,500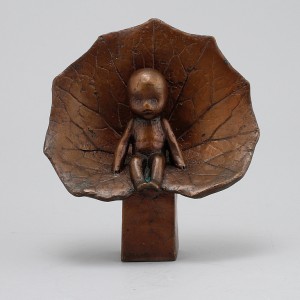 Tummelisa
Price SEK 14,000 (€1,498)
Estimated SEK 8,000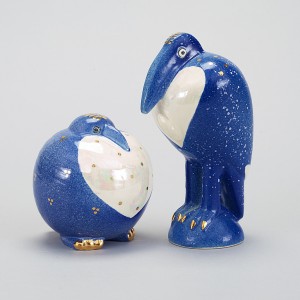 Figuriner 2 St, "gottfrid" Och "fingal", K-studion Gustavsberg.
Price SEK 1,700 (€182)
Estimated SEK 1,500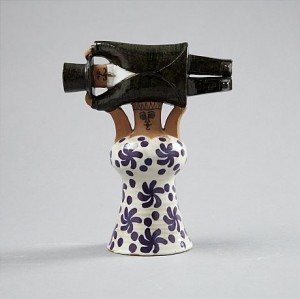 Figurin
Price SEK 3,600 (€420)
Estimated SEK 2,000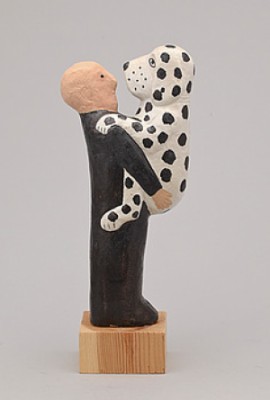 Man Med Hund
Price SEK 4,400 (€510)
Estimated SEK 3,000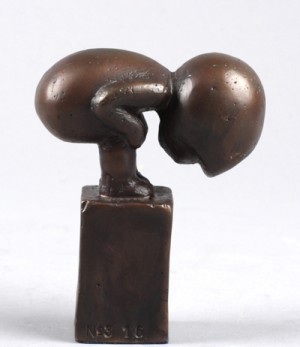 Myran
Price SEK 13,000 (€1,437)
Estimated SEK 10,000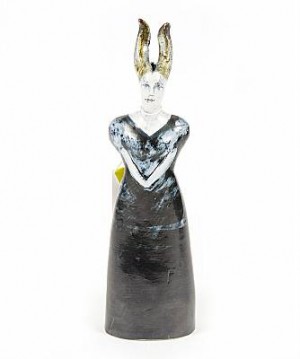 Gustavsberg, Stengods, I Form Av Kvinna
(1995)
Price SEK 3,000 (€305)
Estimated SEK 1,200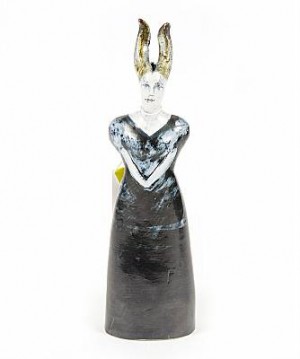 Stengods, I Form Av Kvinna, Glasyr I Blått
(1995)
Price SEK 0 (€0) Not sold
Estimated SEK 2,500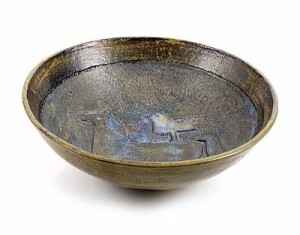 Price SEK 1,000 (€103)
Estimated SEK 1,500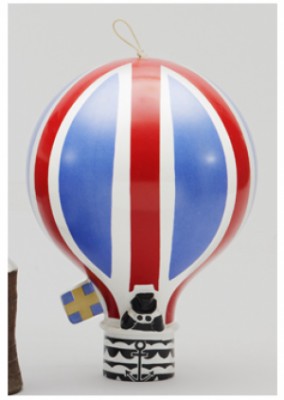 Traffic
Price SEK 10,000 (€956)
Estimated SEK 10,000–15,000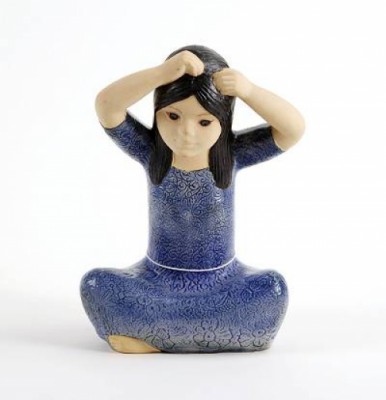 K-studion
Price SEK 1,500 (€143)
Estimated SEK 1,500